Listing your bookable offer on EuroVelo.com
Search Engine for Bookable Offers on EuroVelo.com
EuroVelo.com is also the perfect tool to boost your business. Are you a tour operator with interesting tourist packages along EuroVelo routes? Would you like to promote them on one of the leading cycle tourism web portals in Europe? Take a look on our Listing Media Pack and explore the benefits of inserting your bookable offer on our search engine.
When inserting your bookable offer on EuroVelo.com we will also offer you the opportunity to publish an advertorial about the experiences of your customers experiencing EuroVelo!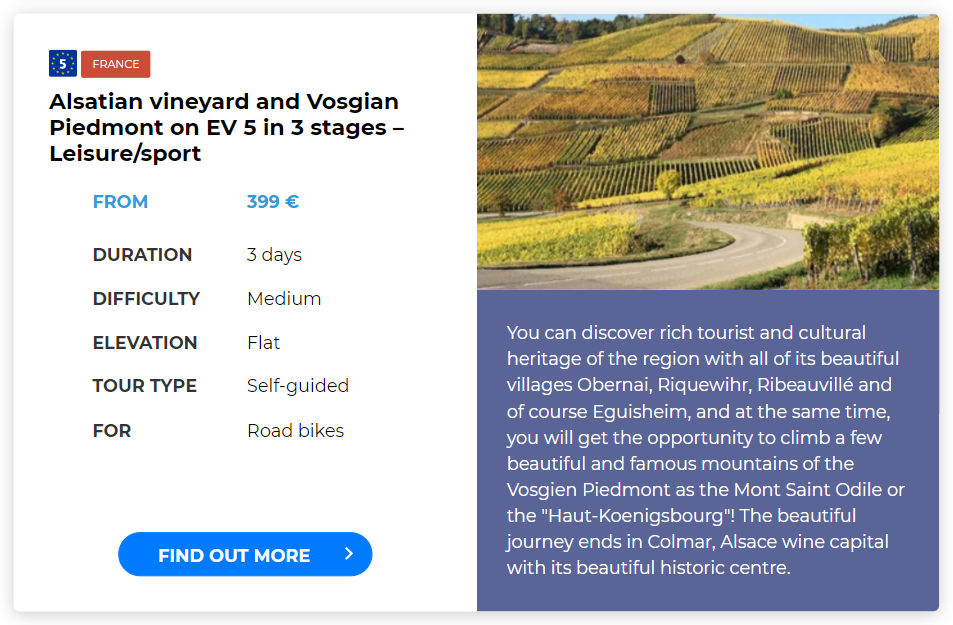 Would you like to include your bookable offer on www.EuroVelo.com? Our Media Pack contains all further information and commercial opportunities. Please feel free to get in contact with us directly.
Jesús Freire
+32 4 8858 3502
Investing in EuroVelo
Cycling tourism has a value of more than €44 billion per year. An amount which is higher than the European cruise ship industry. A study commissioned by the European Parliament estimates that the EuroVelo network itself, once it's finished, will generate €7 billion of direct revenue each year. It will provide in excess of 60 million cycling trips leading through some of the most appealing routes of the continent such as the Loire à vélo in France and the Danube Cycle Path.
Download the