Back to all
News
Bike ride along EuroVelo 13 to mark fall of the Iron Curtain
Monday, July 1, 2019
The 30th anniversary of the fall of the Iron Curtain was commemorated by Czech and Austrian partners with an international bicycle ride on 8-11 May 2019. The event was organised by Czech National EuroVelo Coordinator, Partnerství o.p., in collaboration with Weinviertel Tourism. The partners cycled along EuroVelo 13 – Iron Curtain Trail from Znojmo (CZ) to Hohenau and Schlosshof (AT).
The ride along a completely signposted stretch of more than 250 km was part of the EU-supported project "Experience the cultural and natural heritage of the border region on the European Green Belt along the Iron Curtain by bike", which is part of the Interreg Austria-Czech Republic programme. The main goal of the Czech-Austrian-Slovak ride was to bring together all the stakeholders from municipalities, national park administrations, destinations, travel agencies and NGOs along the route and experience the Iron Curtain by bike along the signposted EuroVelo 13 route. The ride also celebrated the acknowledgement of EuroVelo 13 – Iron Curtain Trail as a certified "Cultural Route of the Council of Europe" a few days before the tour.
The more than 100 participants of the four-day international ride were led by MEP Michael Cramer, the "founding father" of the Iron Curtain Trail. The trip started in Znojmo, where victims of World War II are commemorated. It continued to the cross-border national park Podyjí/Thayatal, including meetings with official representatives of both parks. Another highlight was cycling through the wine regions of Austria's Weinviertel and South Moravia, including Europe's longest "Kellergasse" in Hadres. "Kellergassen" are picturesque lanes lined with wine cellars. The tour also included the three-layer wine cellar lane of Wilderndürnbach and medieval gem Mikulov, where the participants met the mayor.
The next stage took the participants to the natural UNESCO heritage Lednice-Valtice and floodplain forests of the Morava/March river. The tour officially ended in Slovakia at another landmark – the iconic cyclists Friendship Bridge in Děvínská Nová Ves / Schlosshof.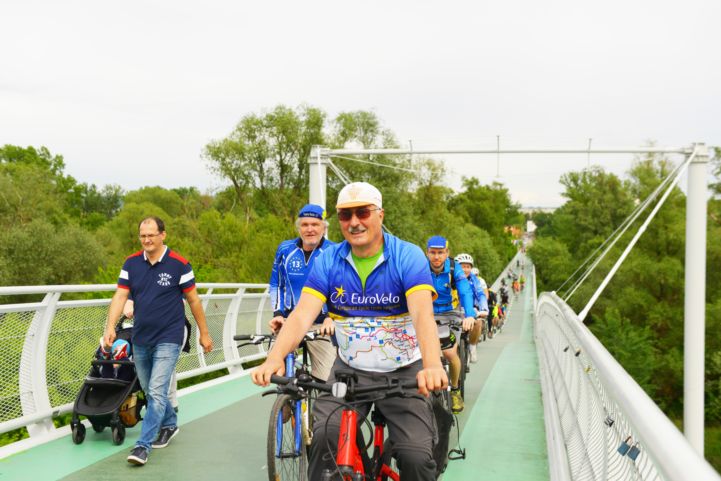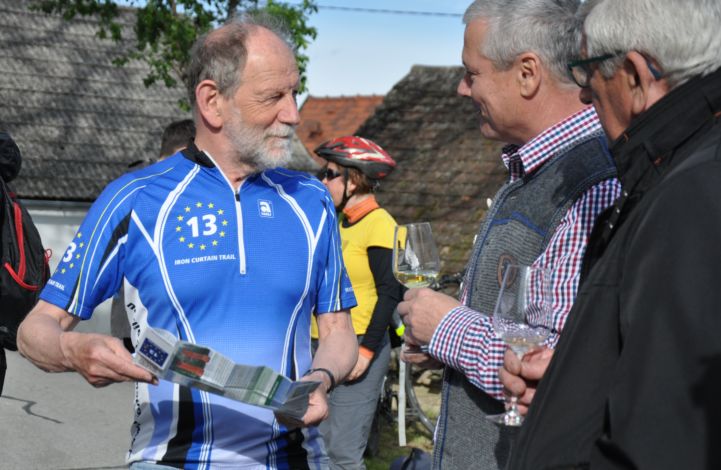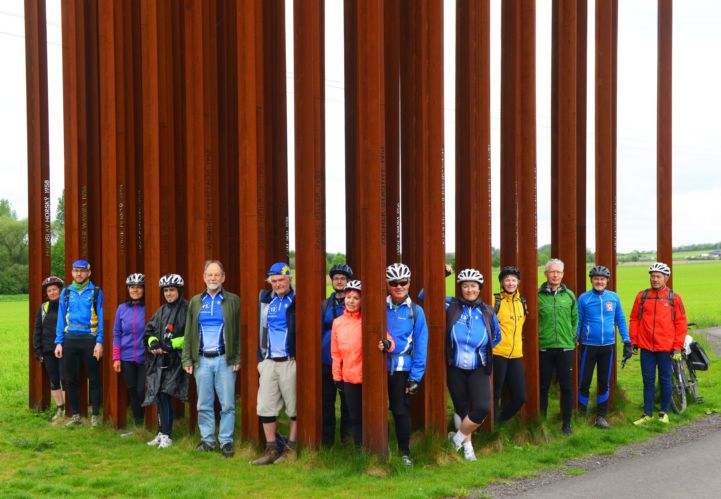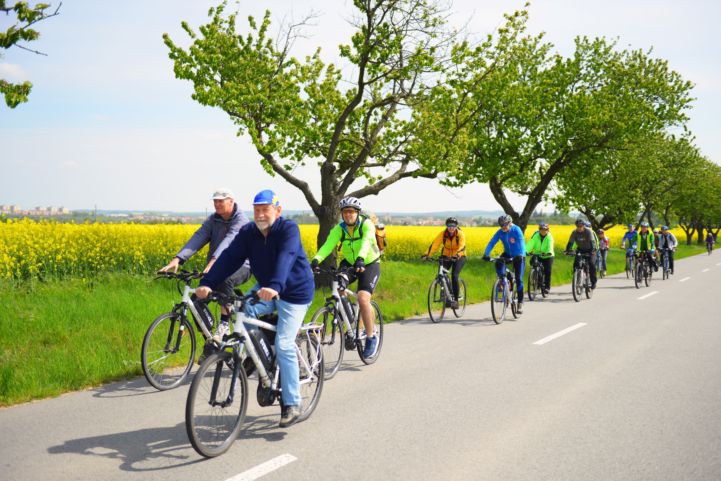 Daniel Mourek, EuroVelo Council Member and official guide of the Iron Curtain Trail Tour