Back to all
EuroVelo Route Inspectors' Trainings
Tuesday, September 10, 2019
Every year, the ECF offers a training session for future EuroVelo Route Inspectors. The participants learn how to survey cycling routes using the methodology and software provided by the ECF. The training courses are based on the European Certification Standard (ECS) for long-distance cycle routes.
EuroVelo Route Inspectors' Training 2023
The next EuroVelo Route Inspectors Training will take place in Belgium on 4-5 April 2023.
Registrations are now open! Please fill in this form to register.
Do not hesitate to write to [email protected] or subscribe to the EuroVelo Newsletter to receive more information: register to the newsletter.
This training uses the new version of the ECS app, updated in 2020-2021, and presents the updated methodology. The costs amount to 125€ for NECC/Cs' members and 375€ for other participants and include the catering as well. Costs for bicycle rental will be added separately.
In addition to this in-person training, an online refreshment course will be organised on 7 February 2023 at the attention of EuroVelo Route Inspectors who completed a training on the European Certification Standard (ECS) prior to 2021. Since the ECS methdology and application have been updated in 2020-2021, the refreshment course covered the changes and updates that EuroVelo Route Inspectors should be aware of.
If you are a EuroVelo Route Inspector trained in the ECS methodology prior to 2020, you can register here to the refreshment course.
EuroVelo Route Inspectors are requested to take a refreshment course at the latest 5 years after earning their certificate, in order to remain on the List of Official Inspectors.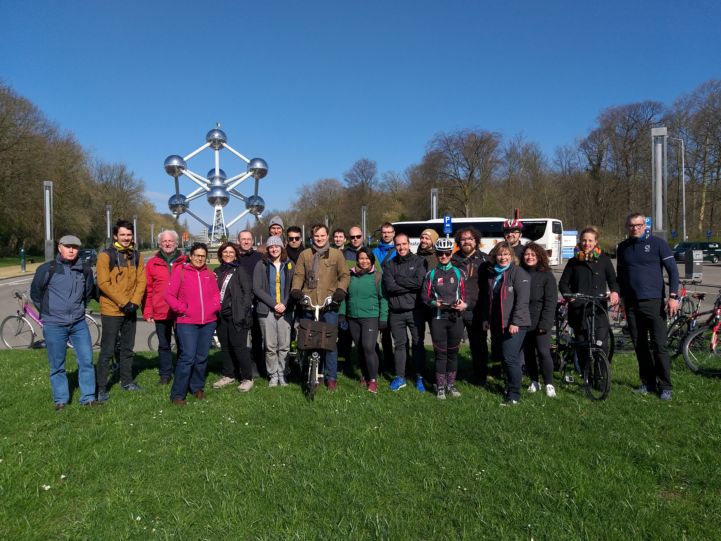 The European Certification Standard (ECS)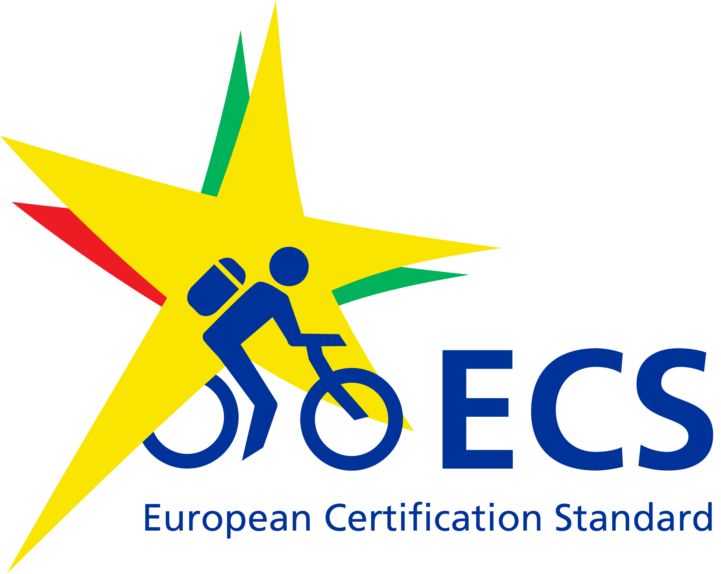 The ECS can be used to:
Officially certify EuroVelo routes, i.e. routes that are very well developed, such as the EuroVelo 15 – Rhine Cycle Route, first fully-certified EuroVelo route.
Survey EuroVelo routes to get a clear idea of the route development level, analyse the current situation and assess needed investments to improve the route conditions.
Survey other national/regional cycle routes to assess the situation and prepare action planning tailored to the national/regional needs and goals.
You will find more information on the ECS, as well as downloadable manuals and annexes, on the European Certification Standard page.
EuroVelo Route Inspectors
Official EuroVelo Route Inspectors have all participated in a mandatory ECS training.
The following list contains the contact details of the official EuroVelo Route Inspectors who agreed to be named on this website:
List of Official EuroVelo Route Inspectors
N.B.: Only those Official Route Inspectors who have requested to be displayed on the list are available here. If you want to update this information, to be added or removed, please contact [email protected]
Requesting more information
Please subscribe to the EuroVelo Newsletter to stay up to date with the location, precise date, costs, etc. of the next training session. If you are interested in a training session, please send an email to [email protected]
Past EuroVelo Route Inspectors Trainings
2022 EuroVelo Route Inspectors Training Course
2021 EuroVelo Route Inspectors Training Courses:
2019 EuroVelo Route Inspectors Training Course
2018 EuroVelo Route Inspectors Training Course
2017 EuroVelo Route Inspectors Training Course