Back to all
EuroVelo Route Inspectors Training
Tuesday, September 10, 2019
Every year, the ECF offers a training session for future EuroVelo route inspectors. The participants learn how to survey cycling routes using the methodology and software provided by the ECF. The training courses are based on the European Certification Standard (ECS) for long-distance cycle routes.
EuroVelo Route Inspectors Training 2021
This year's official EuroVelo Route Inspectors Training will take place on 27-28 October in Brussels.
Prices for the two-days training are:
100€ for members of the National EuroVelo Coordination Centres and Coordinators (NECC/Cs) (the list of NECC/Cs can be found here)
350€ for other participants
30€ for bike rental (for participants who cannot bring their own bicycle)
Included in the price:
Two-days training on the European Certification Standard, including a full day on the theory of the methodology and presentation of the ECS application, half a day of practical training for using the app on the field, an individual test on the theory and additional presentations on the process and communication of the ECS and certification.
A light lunch for the two days.
A EuroVelo Route Inspector Certificate (if the participant is successful).
Please fill in this form by Wednesday 20 October to officially register to the training!
This year's training will be the first one using the recently updated ECS app, and presenting the updated methodology. For EuroVelo Route Inspectors that took a previous training, an online update and refreshment course will be organised soon.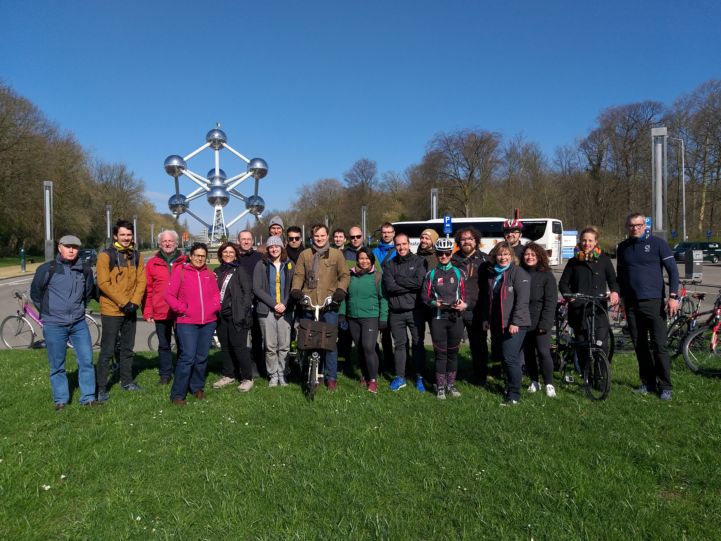 The European Certification Standard (ECS)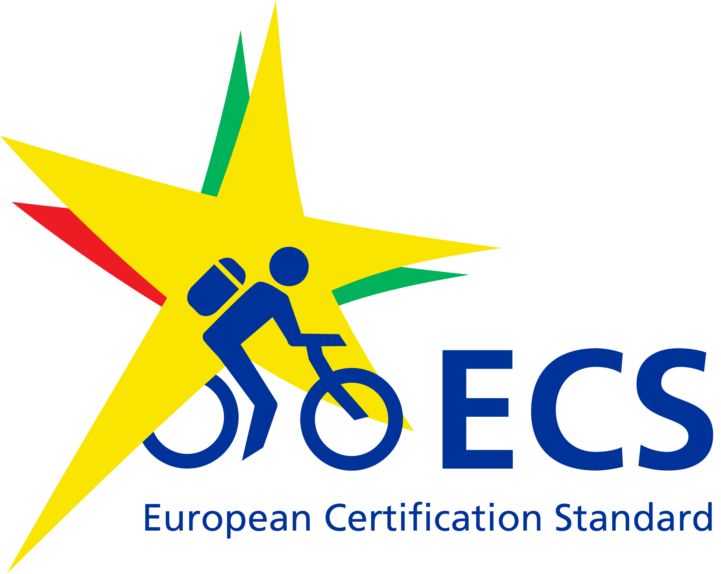 The ECS can be used to:
Officially certify EuroVelo routes, i.e. routes that are very well developed, such as the EuroVelo 15 – Rhine Cycle Route, first fully-certified EuroVelo route.
Survey EuroVelo routes to get a clear idea of the route development level, analyse the current situation and assess needed investments to improve the route conditions.
Survey other national/regional cycle routes to assess the situation and prepare action planning tailored to the national/regional needs and goals.
You will find more information on the ECS, as well as downloadable manuals and annexes, on the European Certification Standard page.
EuroVelo Route Inspectors
Official EuroVelo Route Inspectors have all participated in a mandatory ECS training.
The following list contains the contact details of the Official European Route Inspectors who agreed to be named on this website: Route Inspectors June 2019.
Requesting more information
Please subscribe to the EuroVelo Newsletter to stay up to date with the location, precise date, costs etc. If you are interested in a training session, please send an email to f.gregoire@ecf.com.
Past EuroVelo Route Inspectors Trainings
2019 EuroVelo Route Certification Training Course
2018 EuroVelo Route Certification Training Course
2017 EuroVelo Route Certification Training Course