Back to all
Event
EuroVelo Route Inspectors Training Course 2018
Monday, April 23, 2018
The EuroVelo Route Inspectors Training Course (based on the European Certification Standard -ECS- for long distance cycle routes) consists of a 2-day training session on how to survey bicycle routes using the methodology -ECS- and software provided by ECF. The course is tailored to survey EuroVelo routes but is is also very useful for national/regional cycle routes.
The ECS can be used to:
1 – Officially certify EuroVelo routes (those routes that are very developed) such as the EuroVelo 15 – Rhine Cycle Route (first fully certified EuroVelo route)
2 – Survey EuroVelo routes in order to have a clear idea of the route development level (it helps to analyse the current situation and which investments are needed to improve the route conditions)
3 – Survey other national/regional cycle routes.
The EuroVelo Route Inspectors Training 2018 is open to all but especially to:
AtlanticOnBike project partnes. Official partners of the EuroVelo 1 Interreg Project AtlanticOnBike.
National EuroVelo Coordination Centres and Coordinators (NECC/Cs)
External parties that have an interest in the topic.
The training course will take place between Monday 23rd and Tuesday 24th April 2018 in Letterkenny, Co. Donegal (Ireland). During the two days participants will be trained in how to correctly certify a section of a EuroVelo route. It will include certification standards, field data collection and data processing. At the end of the training course, participants will be tested on what they have learned and, on condition that they pass, will receive an official EuroVelo Route Inspectors Diploma.
You can register for the training under the following link: REGISTRATION IS CLOSED.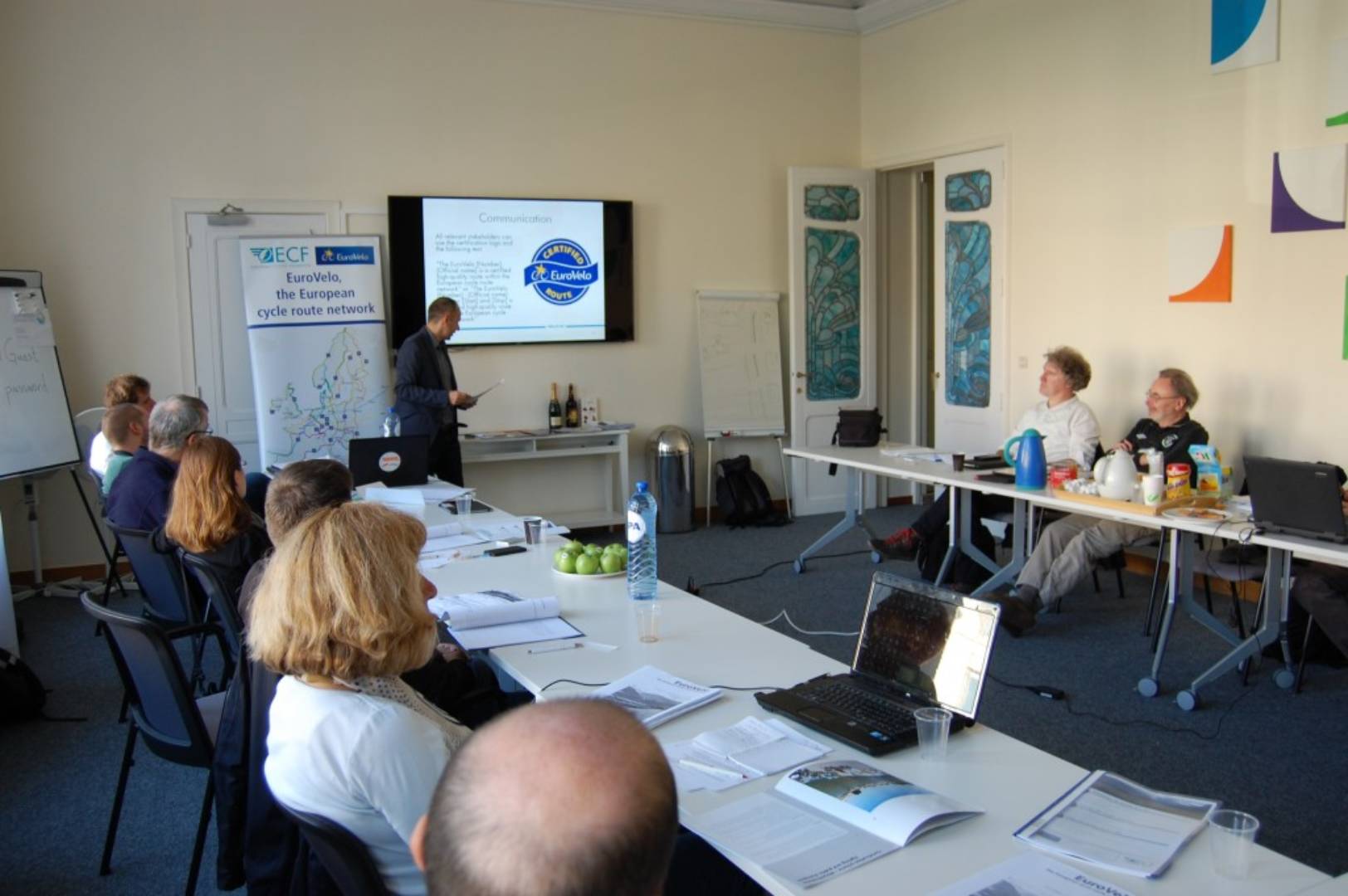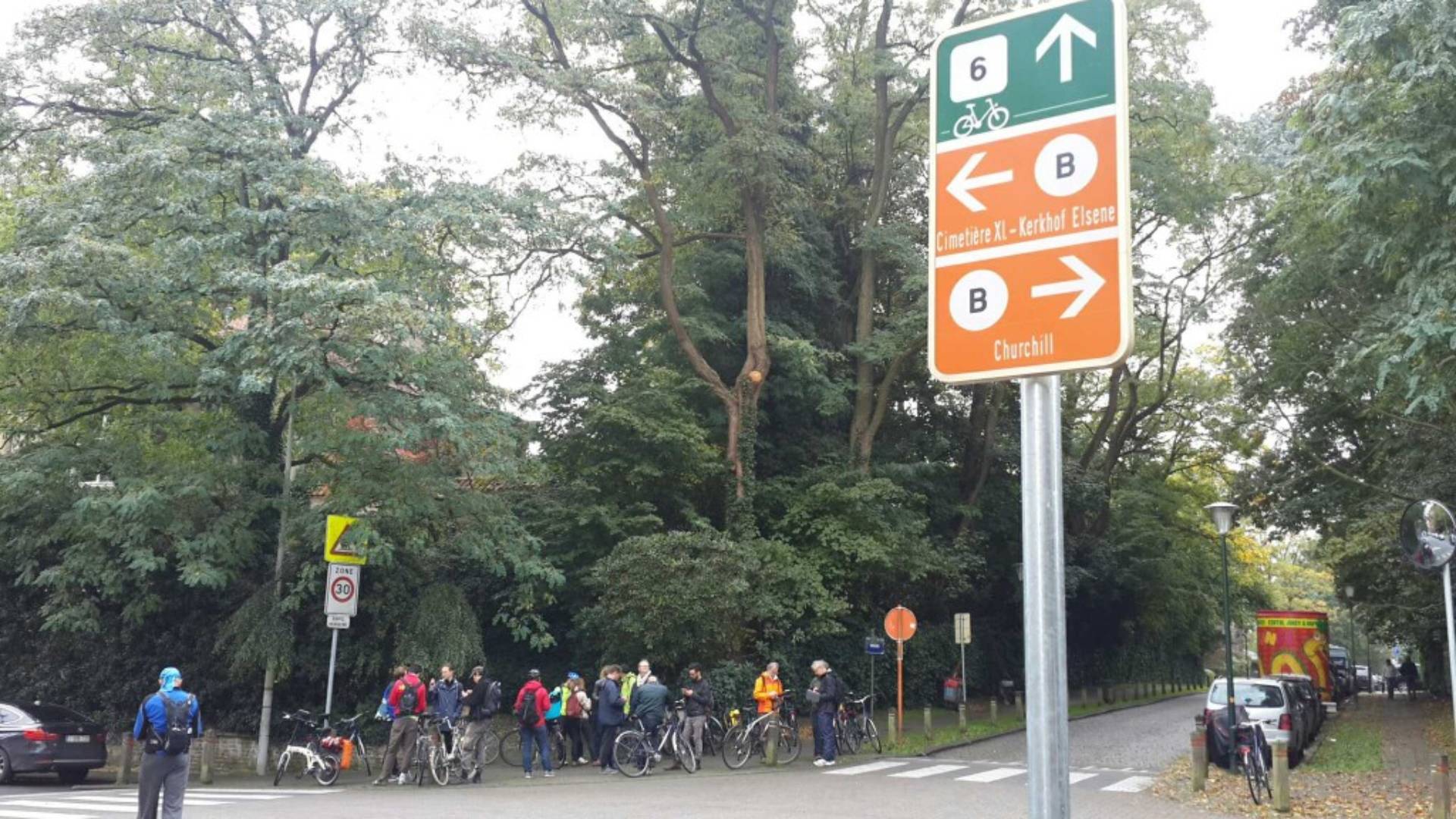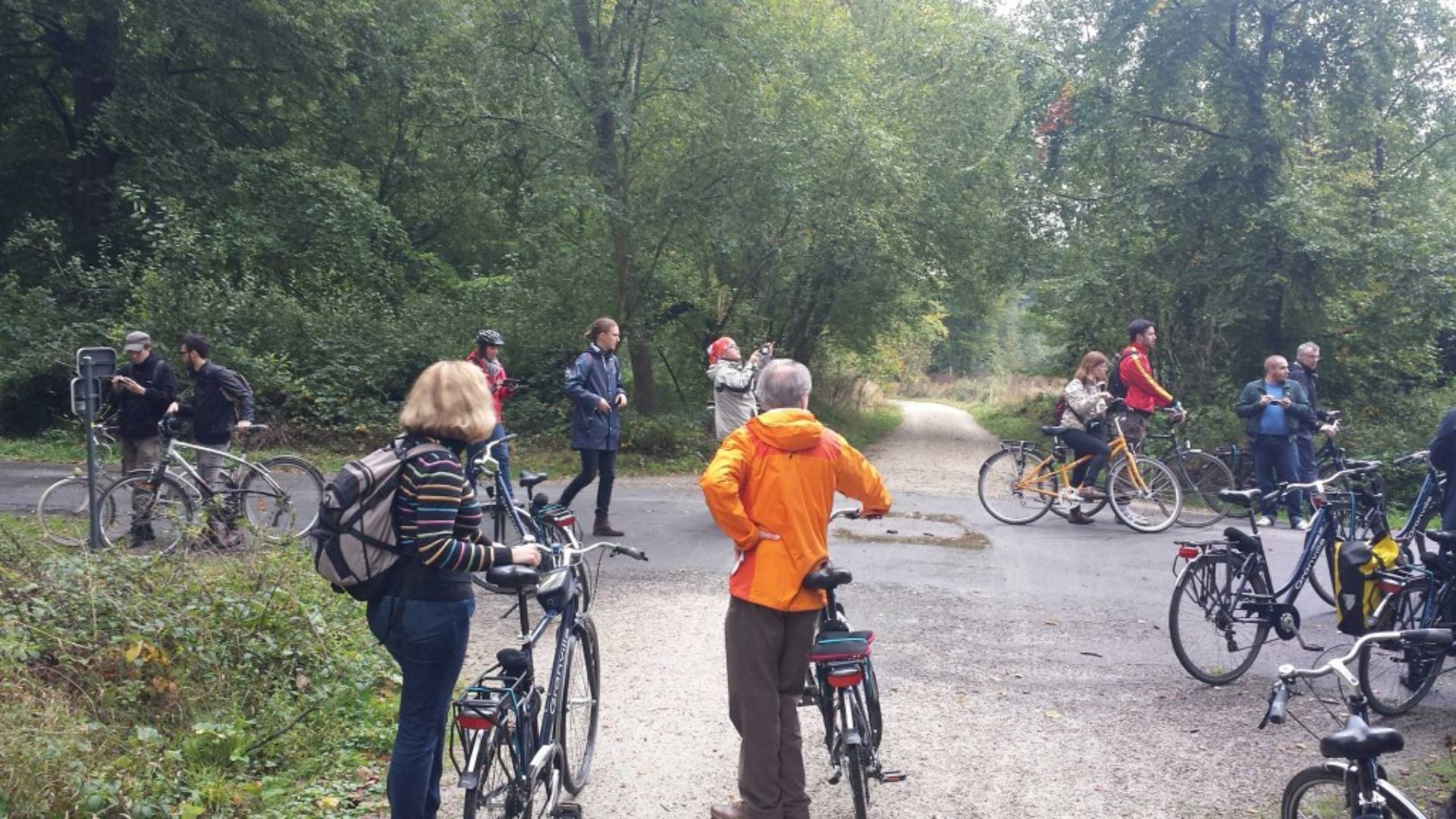 | Draft Programme | |
| --- | --- |
| Monday 23rd April 2018 | Training course starts: 9amCourse introduction and overview of programme. Followed by two workshops:1. Certification standards – an outline of the requirements that a route must fulfil in order to receive certification based on the European Certification Standard Manual (long version).2. Certification mobile app. – Introduction to the sofware developed by ECF. There will be opportunities to ask questions throughout the afternoon. |
| Tuesday 24th April 2018 | Field data collection: 9amThis will consist of a trip on a bicycle route in and around Donegal. The first part of the day will consist of a demonstration and a first attempt at data collection with the supervision of one of the course instructors. The second part of the day will consist of an independent data collection session.Data processing & testing: The afternoon will consiste on a data processing session and a test in order to ensure that the participants are able to correctly apply the certification process. Closing: awarding of certificate to those participants who passed the test. |
Location: Dillons Hotel, 29-45 Upper Main St, Letterkenny, Co. Donegal (Ireland)
Dates: April 23rd – 24th 2018
Who should participate
This training course is tailored specifically to people who will be survey or certify EuroVelo routes. However, it is not limited to that category and the certification procedure is targeted at anyone who is interested in bicycle route survey/certification.
Other than project partners (AtlanticOnBike) and NECC/Cs, the most likely participants are local government members, public cycling bodies, national cycling organisations, etc-
There is a maximum of 50 participants for the event. Participants will be selected on a first come, first served basis (priority to the AtlanticOnBike project partners and NECCs).
Price
There is a mandatory minimum participation fee of €50 for all participants (except AtlanticOnBike official proejct partners). The price of the training course itself is set at €300, although NECC/Cs has a reduced fee. Other costs such as accommodation and bike rental are optional and under participants´ own expenses (bearing in mind that a bicycle is required for the second day's data collection).
The participation fee includes a light lunch for two days, coffee and drinks. Transport arrangements are the responsibility of the participant.
Please note that all prices exclude VAT.
Set out below is a breakdown of the costs:
Participants
Educational Training Course(Mandatory)
Bike rental(Optional)
AtlanticOnBike official project partners
FREE
FREE
NECC/Cs
€50
€30
Other participants
€300
€30
All prices exclude VAT.
You can register for the training under the following link: REGISTRATION IS CLOSED
Deadline to register: 16th of February 2018.
Contact: Jesus Freire, [email protected]