Back to all
Event
ITB Berlin 2019
Friday, March 8, 2019
EuroVelo returned to the Messe Berlin exhibition grounds for the 2019 edition of ITB Berlin, the world's leading travel trade show, which was held on 6-10 March, 2019. In cooperation with ADFC (German National Cyclists' Association), the ECF and EuroVelo organised a Cycling Tourism Day on Friday, 8 March.
The main highlights included the launch of the latest route to join the EuroVelo network which became the fourth new route to be added to the network since it was first launched back in 1995. A panel discussion about the development of "scenic cycle routes and trails through natural and cultural landscapes" with leading experts from ECF, ADFC and other cycling and tourism organisations. We also particularly highlighted our successful long-term developments such as EuroVelo 13 – Iron Curtail Trail, EuroVelo 15 – Rhine Cycle Route and our current on-going projects like AtlanticOnBike, Biking South Baltic!, MEDCYCLETOUR and the EuroVelo 3 – Pilgrims Route COSME project.
We also welcomed visitors for a networking lunch as part of the Cycling Tourism Day on Friday, 8 March. You can have a look at the full day's programme, photos and presentations below.
Programme (click to enlarge)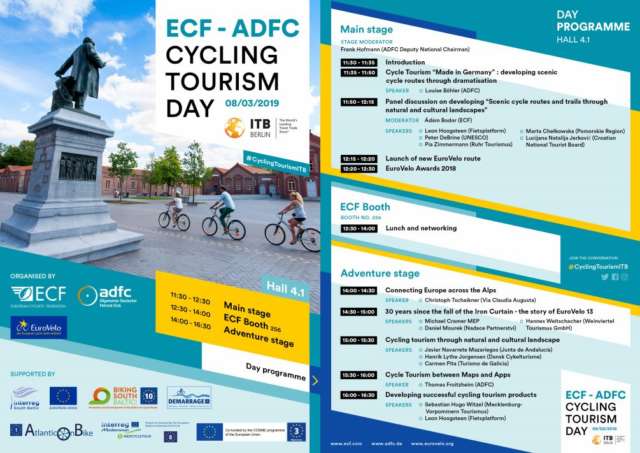 Presentations
Main stage
Adventure stage

Cycling tourism through natural and cultural landscape

Developing successful cycling tourism products
Photos
You can view the ITB Berlin 2019 photo album on our Flickr account.
Follow along and join the conversation using #CyclingTourismITB on Facebook, Twitter and Instagram!
Organised by: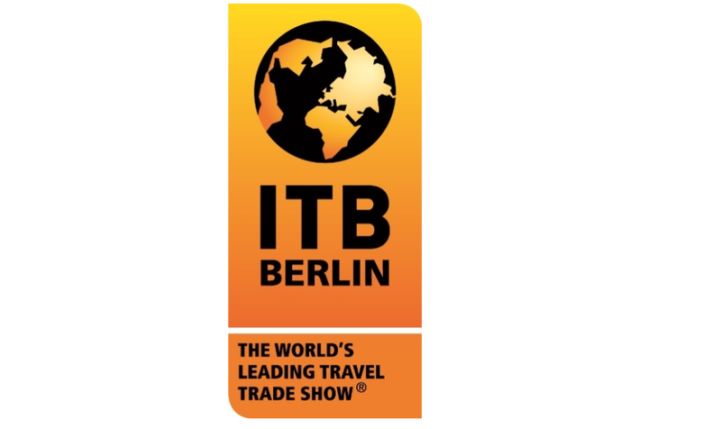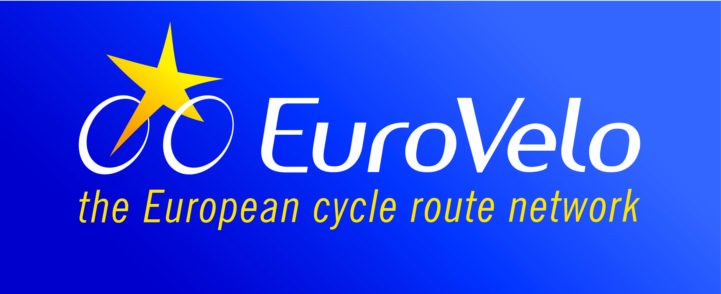 Supported by: