Back to all
Event
Changing Gear Workshop
Monday, May 6, 2019
The Changing Gear Workshop took place at the UNESCO World Heritage Site of Jelling in Denmark on 25 April 2019. This unique event looked at how cycling tourism can benefit cultural heritage. Various people involved in cultural heritage site management attended this free event.
Increased leisure time has led to growth in the demand for visits to cultural heritage sites. Whilst this brings important revenue to the sites through entrance fees and souvenir sales, it can create challenges for the management of the site, including how people visit the site. Almost all cultural heritage sites will have experienced the problems of having too many visitors arriving by private car, which can cause parking issues for the neighbouring area as well as potentially harming the setting of the site itself. In the frame of the ongoing EuroVelo 3 – Pilgrims Route project, co-funded by the COSME Programme of the European Union, we organised this workshop to look at how this increased demand can be balanced with the conservation needs of the site through the promotion of cycling.
Have a look at the programme and presentations below from various participants who shared their expertise, discussed the challenges that they have met in the past and put forward ideas that would help to tackle this important issue!
Event programme: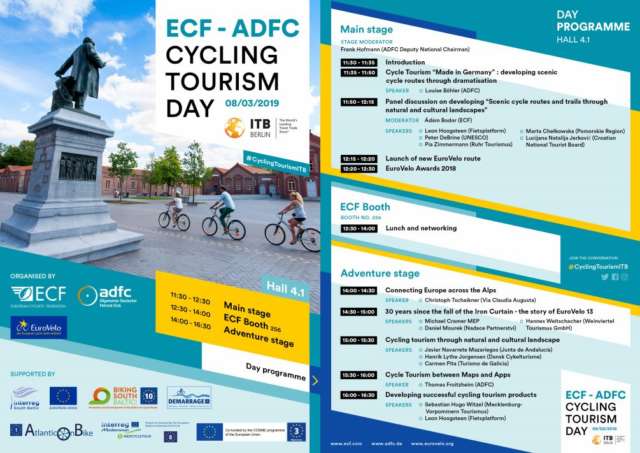 Event presentations:
Case studies:
Event photos: