Back to all
News
Changing Gear – Encouraging cycling to UNESCO cultural and heritage sites
Monday, October 7, 2019
In the framework of the EuroVelo 3 – Pilgrims Route project, the University of Central Lancashire has created a guide on how to encourage visitors to cycle to UNESCO cultural and heritage sites.
The guide is designed to help cultural and heritage sites start the process of encouraging visitors to think about some of the alternatives to the private car and how this might enhance not only the place they are visiting but also their experiences, whilst supporting the environmental and economic sustainability of the sites.
After highlighting potential issues to cultural and heritage sites stemming from tourism, such as congestion and air pollution, the document moves on to finding solutions. It stresses the importance of getting to know the visitors and auditing the available travel options to the heritage site, laying out which visitor segments to target and proposing policy options to effect modal change in the respective visitor segments.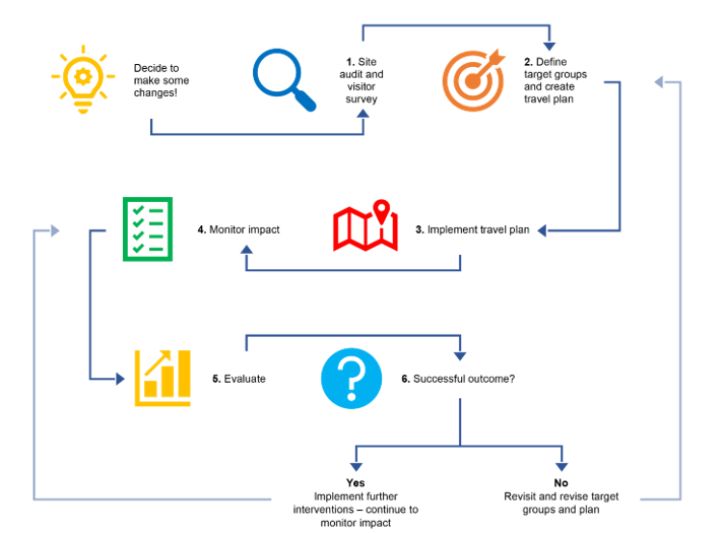 The guide then presents case studies, including Kongernes Jelling in Denmark – one of the EuroVelo 3 – Pilgrims Route project partners. From these case studies it derives 4 important lessons:
Look for the possibilities – what already exists, promote the alternatives and reward 'good' behaviour.
Do what you can – even on a limited budget it is possible to encourage some groups to think about changing, which is the first step to real change.
Make the changes a 'positive' story and tell everyone why you are making them, especially your staff.
Work together with other local sites or attractions and transport providers (bike hire providers, bus and rail companies, etc.), for example joint ticketing, can increase visitors for both sites whilst not creating additional car traffic. Don't forget the local tourism authority or officers, sometimes they can do more, or support your efforts.
Finally, the document gives an overview of 6 steps necessary to encourage a modal shift towards cycling at cultural and heritage sites:
1. Complete site audit and visitor surveys – get to know your issues and problems.
2. Define target groups and create your travel plan – what will work for you?
3. Implement your plan – introduce the changes to your site and tell people about them.
4. Monitor the changes and the impacts on your site and visitors.
5. Evaluate the changes – are they delivering your plan?
6. Review and revise your plan – is it working for you and your visitors? If not change it!
The objective of the EuroVelo 3 – Pilgrims Route project is to promote some of Europe's unique cultural heritage by encouraging cycle tourism along the route, which crosses the continent from Trondheim in Norway to Santiago de Compostela in Spain, passing through Sweden, Germany, Belgium and France, and passes close to 20 UNESCO World Heritage Sites.

The full guide is available below.