Back to all
News
Pro Velo becomes the National EuroVelo Coordination Centre for the whole of Belgium
Monday, January 4, 2021
Until now, Belgium was the only country in the EuroVelo network that had two National EuroVelo Coordinators – one representing Flanders and one representing Wallonia and Brussels – reflecting their strong regional identities and separate organisational structures. Now, however, Pro Velo has become the national coordination centre for the whole country.
National EuroVelo Coordination Centres and Coordinators (NECC/Cs) are vital to the EuroVelo network as they insure the implementation, operation and quality assurance of EuroVelo at the national level. Pro Velo has been fulfilling the role for the Belgian regions of Brussels and Wallonia since May 2018 and is now also responsible for the third Belgian region Flanders.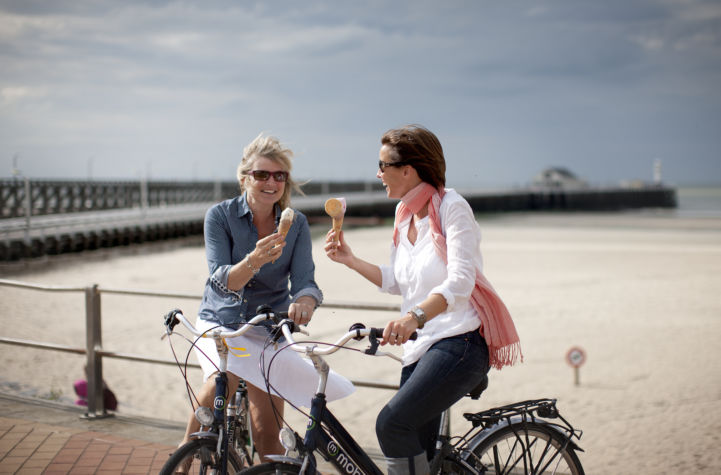 Five EuroVelo routes cross Belgium: EuroVelo 3, 4, 5, 12 and 19. In the north of the country, on EuroVelo 4 – Central Europe Route and EuroVelo 12 – North Sea Cycle Route, you can ride along the North Sea coast following the Flemish cycle node system (fiets knooppunten) on a mostly flat geography. EuroVelo 5 – Via Romea (Francigena) connects the Belgian (and European) capital Brussels with the two other main cities of the European Union, Luxembourg and Strasbourg. EuroVelo 3 – Pilgrims Route connects the biggest cities of Wallonia Charleroi, Namur and Liège. It shares the section on the Meuse with EuroVelo 19 – Meuse Cycle Route which combines the advantages of the flat profile being a river route with the astonishing scenery in the northern parts of the Ardennes.
For 2021, Pro Velo has big plans on further improving the EuroVelo network: signposting, upgrading their web presence, workshops, organised cycling tours and more. The ECF welcomes this development and is looking forward to further fruitful collaboration with Pro Velo in the years to come. The previous National EuroVelo Coordinator for Flanders, Tourism Flanders, will continue to work on EuroVelo topics in Flanders and will collaborate closely with Pro Velo.
Read more about this news and about EuroVelo network in Belgium on Pro Velo's dedicated website.
Author: Jonathan Hirschhäuser. Photo credits: Pro Velo