Back to all
News
New web portal for planning cycle routes in Czechia
Thursday, March 4, 2021
Just before the start of the new cycling season, our national partners in Czechia launched this mighty new landing page providing all sorts of information to plan your cycling travel adventure on the EuroVelo routes in the country.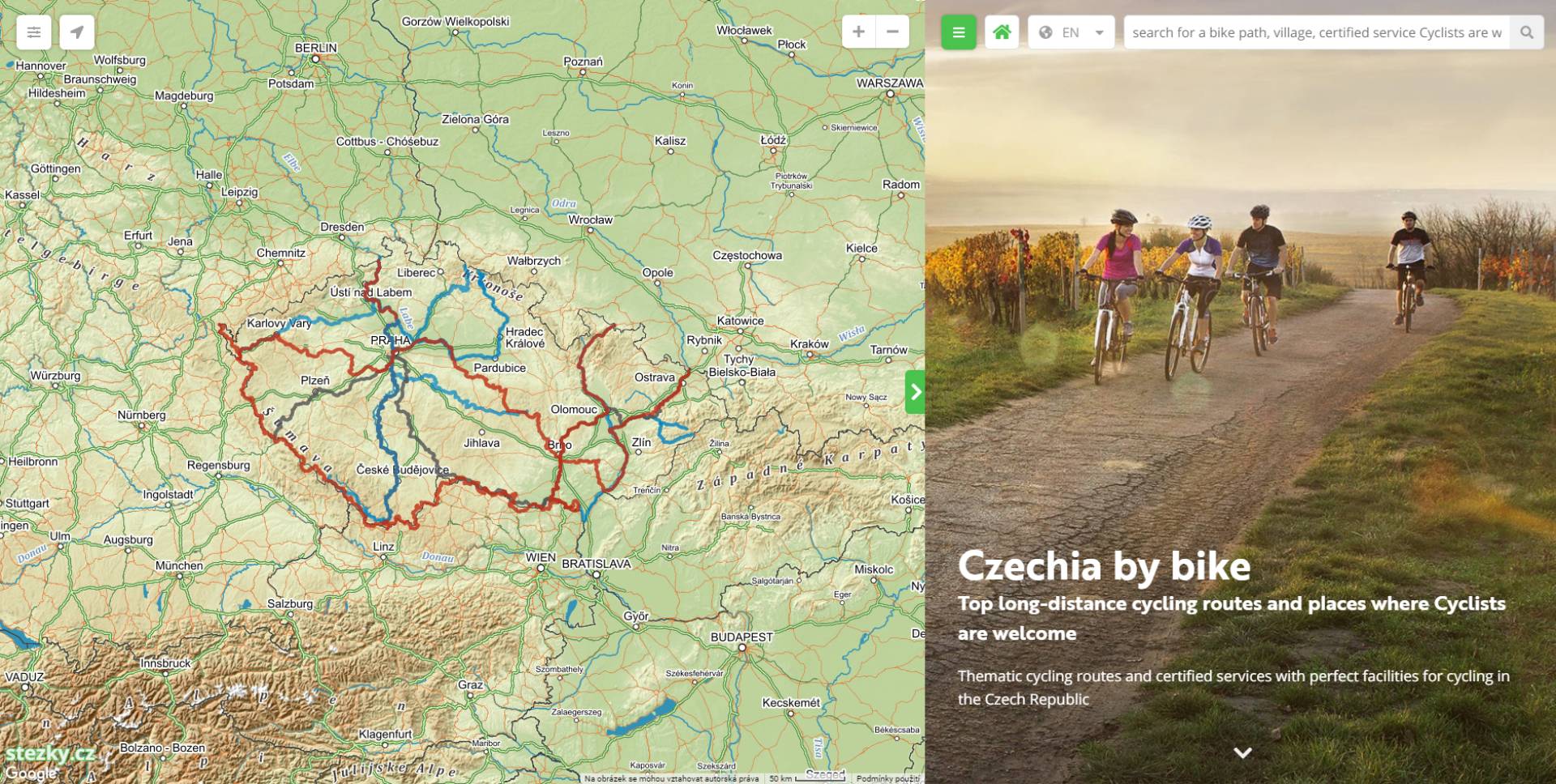 On the website, which is available in Czech, German and English, cycling tourists can find in-depth information about the countries' top long-distance cycling routes and places where cyclists are welcome. On the left side of the website, an interactive map shows the EuroVelo routes in red, river routes in blue and culture routes in grey. Several services can be displayed directly on the map. Detailed information about the routes, accommodations and points of interests are displayed on the right side of the website. The website was developed for Czech National EuroVelo Coordinator, Nadace Partnerství.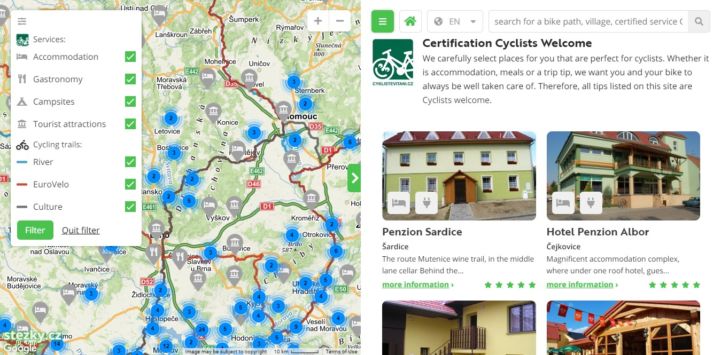 EuroVelo routes in Czechia
Four EuroVelo routes are crossing Czechia. EuroVelo 4 – Central Europe Route runs from west to east connecting the three biggest cities of the country Prague, Brno and Ostrava. Across the entire country the route stretches for more than 900 km. Seen from the southern Austrian-Czech border, EuroVelo 7 – Sun Route follows the river Vltava north running through the picturesque UNESCO town of Cesky Krumlov, the České Budějovice (Budweis). Further north, after reaching Prague half way through the country, the route follows the Moldau River Route all the way to Melník, with outstanding castles and steep vineyards at the confluence of the Vltava (Moldau) and the Labe (Elbe) rivers before continuing along the Elbe cycle route towards Germany. Starting at the Czech-Polish border, EuroVelo 9 – Baltic-Adriatic runs through two cities with UNESCO World Heritage status, Olomouc and Brno, and south towards Austria. Last but not least, EuroVelo 13 – Iron Curtain Trail follows the countries' border with Germany and Austria, part of the former Iron Curtain that divided Europe during the Cold War. In many sections, the fully signposted route uses the former military road that was built along the entire communist border in the 1950s and 1960s and it is currently traffic free.
Great inspiration to daydream on your next cycling vacation!
Author: Jonathan Hirschhäuser