Back to all
News
Good news if you are cycling in Central Europe: Cyclists are welcome in Visegrad V4 countries!
Wednesday, July 28, 2021
The Cyclists Welcome in V4 project aims to boost cycling tourism in Visegrad V4 countries (Czechia, Slovakia, Poland and Hungary) through the cooperation of cycling friendly services. Cycle tourism is booming in Central Europe despite the Covid-19 crisis, and the growing number of cycle tourists not only need attractive, safe and comfortable routes such as EuroVelo but also cycling friendly services in the form of accommodation, transport, restaurants and tourist attractions.
Over the course of the last decade, numerous cycle routes have been rapidly developed across Central Europe with the support of EU funds. Now is the time for attention to shift towards improving the quality of services available for cycle tourists, in order to fulfil their needs and to support the effectiveness of cycling infrastructure investments. There have been existing national schemes for cycling friendly services in the Czech Republic – Cyklisté vítáni since 2005 and in Slovakia – Vitajte cyklisti, since 2008. Whilst cycling friendly services schemes can be found at a pilot phase in Hungary – Kerekparosbarat-szolgaltato and in a planning phase in Poland - Witamy rowerzystow. There is a lot of potential benefits to be reaped from knowledge exchange and the sharing of best practices on cyclist friendly services among regional stakeholders. which The V4 countries came together after an international workshop on the topic held in March 2020 in Budapest, to jointly initiate a regional cyclist friendly services scheme and share common marketing tools to improve the quality of services for cyclists and help strengthen local service provision.
The planned activities and project outputs of the Cyclists Welcome in V4 initiative are: the exchange of knowledge and best practices, a feasibility study for a common V4 cycling friendly services certification scheme based on an agreement on common V4 cyclists' services criteria and a project closing conference, in February 2022, including field visits to existing Cyclists Welcome businesses in South Moravia (Brno).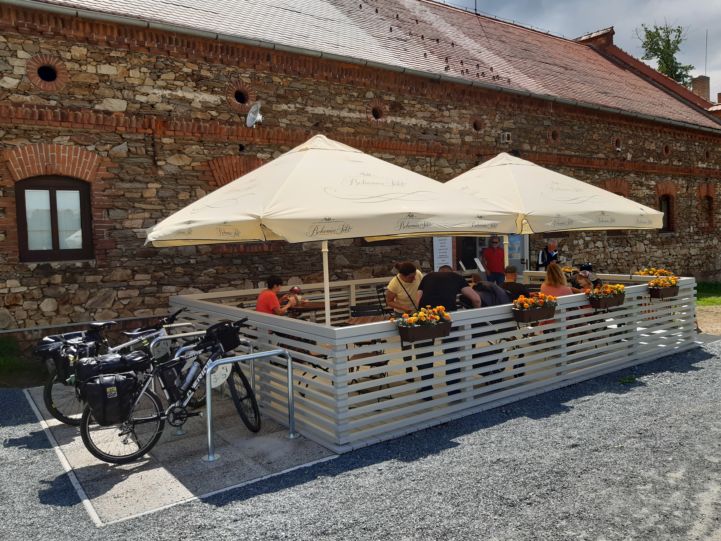 The promotional website of the joint V4 cycling service scheme is now live and has all the information on how to join the Central European Cyclists Welcome in V4 Summer Photo Contest 2021! Bike travellers passing through Slovakia, Czechia, Hungary or Poland can win a cycling holiday and spend a weekend in cycle friendly accommodation in a V4 country. The Czech Cyclists Federation; Partnerství, o.p.s, (Czech National EuroVelo Coordinator and ECF member) is the project leader and organizer of the Photo Contest. Participants of the contest can share their photos of services available for cyclists in a V4 country (certified Cyclists Welcome V4 services like accommodation, restaurants, tourist information centres, bicycle services stations, or simply you riding a bike in a V4 country). You can find more information about the contest at www.cyclistswelcome.com.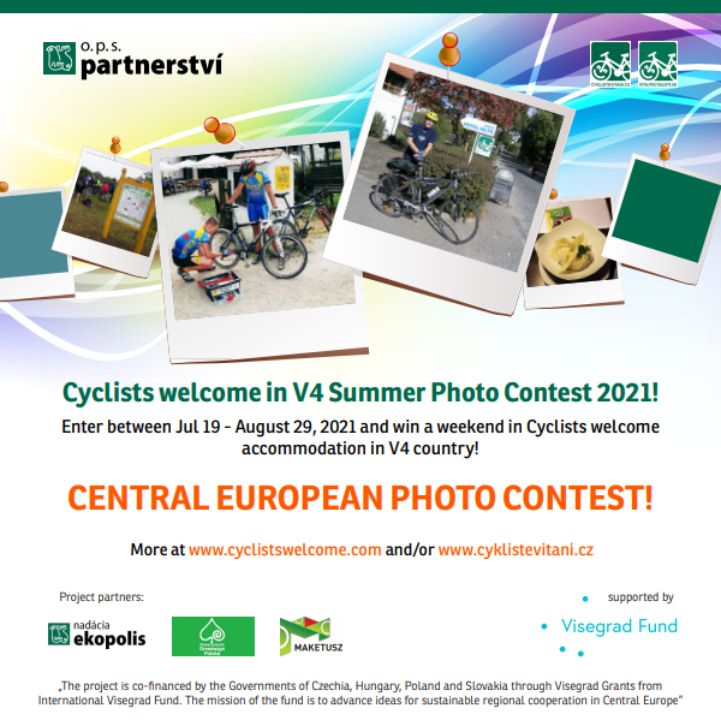 The Cyclists welcome in V4 Summer Photo Contest 2021 is part of the project "Cyclists Welcome in V4" which is financed by the International Visegrad Fund.
Supported by: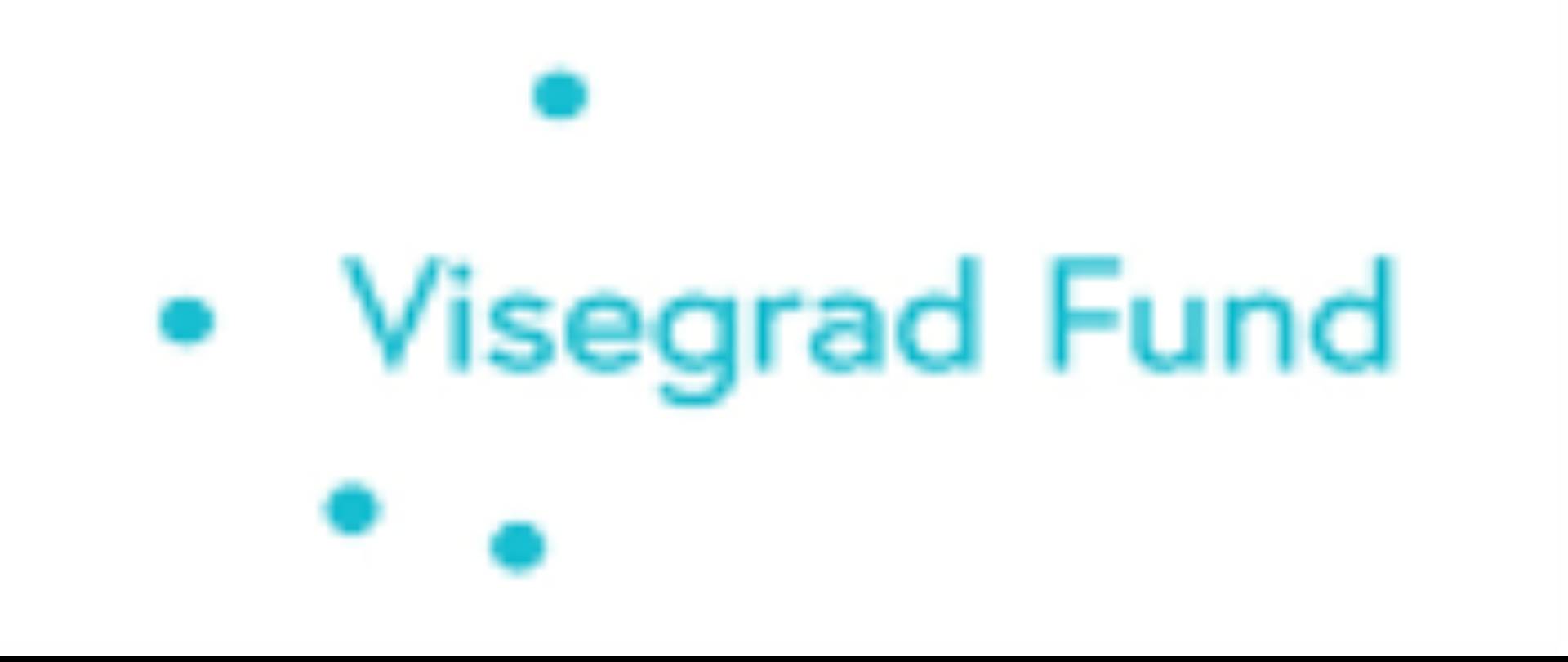 "The project is co-financed by the Governments of Czechia, Hungary, Poland and Slovakia through Visegrad Grants from International Visegrad Fund. The mission of the fund is to advance ideas for sustainable regional cooperation in Central Europe"
Project partners: