Back to all
News
EuroVelo founders receive award for extraordinary contribution to cycling in Europe
Saturday, October 16, 2021
The inaugural EuroVelo General Meeting (EVGM) was the perfect occasion to recognise the work of Jens Erik Larsen and Phil Insall and to thank them for their remarkable legacy.
Jens Eric Larsen and Phil Insall have been involved with EuroVelo for over 25 years. Indeed, back in 1995, Jens Erik chaired the first meeting of a working group tasked by European Cyclists' Federation (ECF) to draw up a proposal for a European cycle route network. Phil joined this group the following year and the network would be officially launched in 1997.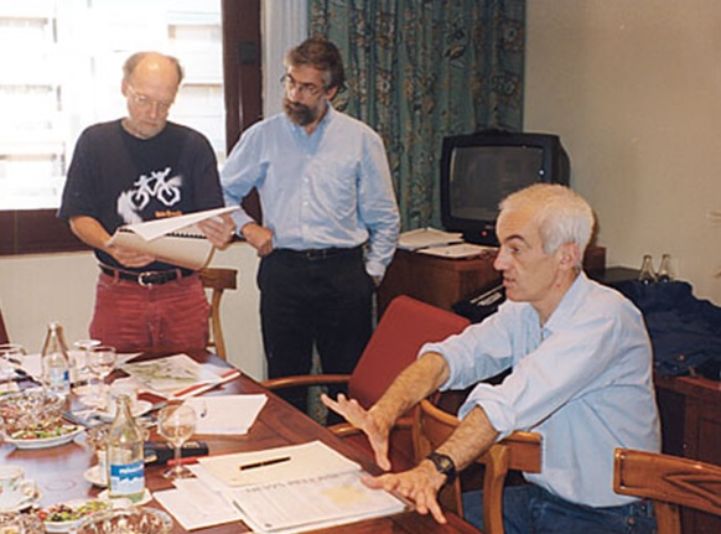 In the years since, both of them have taken on a variety of roles connected to network, including undertaking site visits to determine itineraries, lobbying European Commissioners in Brussels, preparing guidance documents, and editing the first ever EuroVelo newsletters. More recently they have been active members of the EuroVelo Council since it was founded in 2007.
Their term on the Council has now come to an end and during the first ever EVGM their crucial role in the development of the network was formally recognised with speeches from ECF President Henk Swarttouw, EuroVelo Council Chair Kaethi Diethelm and ECF's EuroVelo Director Ed Lancaster.
Henk then presented them both with a new award officially recognising their extraordinary contribution to European cycling. They are the first recipients of this award. They also received a gift to show the appreciation of the network for their work. Jens Erik was present in Barcelona to receive the award in-person while Phil's had been posted to him in advance, as he was joining the meeting online.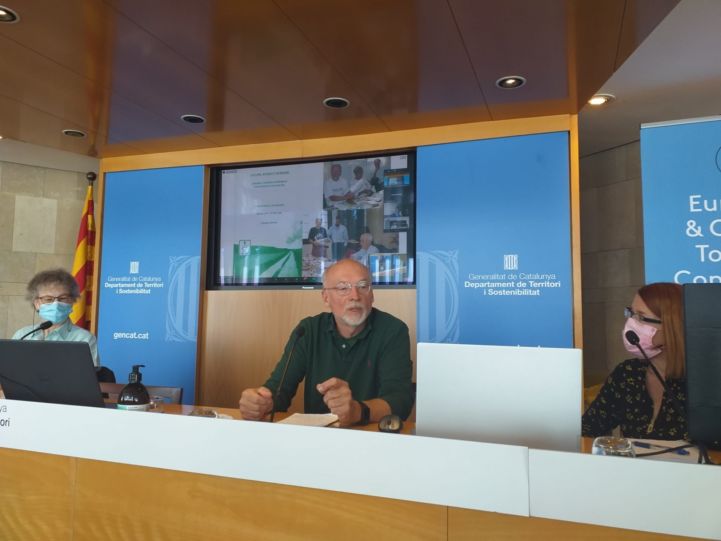 The floor was then given first to Jens Erik, to recount the 'real story of EuroVelo'! He explained how the inspiration for EuroVelo came from networks emerging in Denmark and UK in the early 1990s. The first funding from the EU came in 1997 with the official launch of the network taking place later that year in Logroño, Spain. A managing group was then created between ECF, Sustrans and De Frie Fugle. Jens Erik was tasked with deciding where EuroVelo routes would go. They started making feasibility studies, which were very important in the process of route development. From 2007, EuroVelo had become a successful product and was fully integrated into ECF.
Phil then gave his farewell speech in which he encouraged ECF to use EuroVelo to continue raising the profile of cycling: "EuroVelo is now so important that we can make real, large-scale change happen; and also lead the way". He thanked Jens Erik for all the years of collaboration. He also thanked the representatives the NECC/Cs for all their work in developing the routes on the ground. And he thanked Ed and the EuroVelo Management Team at ECF for all the work that they accomplish with such a small team.
The awards are a fitting recognition of the truly remarkable contribution that they have made and they have left us with a remarkable legacy: the world's largest cycle route network!