Back to all
News
Greece establishes a National EuroVelo Coordination Centre
Saturday, October 16, 2021
We are very pleased to share the happy news from this year's EuroVelo General Meeting (EVGM) that Greece has become the 23rd country to join the network of NECC/Cs.
The new National EuroVelo Coordination Centre for Greece is based on a memorandum of cooperation signed between four bodies: The Ministry of Infrastructure and Transport, represented by the Deputy Minister of Transport Mr. Michalis Papadopoulos, the Ministry of Tourism with Deputy Undersecretary , the Central Union of Greek Municipalities with a representative of its President and Mayor of Trikala Mr. Dimitris Papastergiou and the organisation "Cities for Cycling" represented by Mr. Spyros Papageorgiou, Director of Development.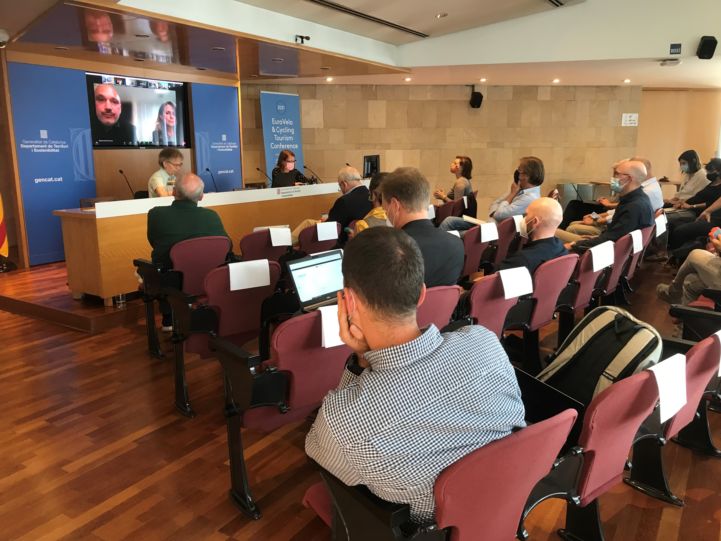 The network of National EuroVelo Coordination Centres and Coordinators (NECC/Cs) is vitally important in ensuring the implementation, operation and quality assurance of EuroVelo on a national level. Additionally, they are responsible for promoting the EuroVelo network amongst national audiences and responding to users' inquiries with the detailed information available to them. With Greece now joining the network, there are currently 23 NECC/Cs established in 23 European countries.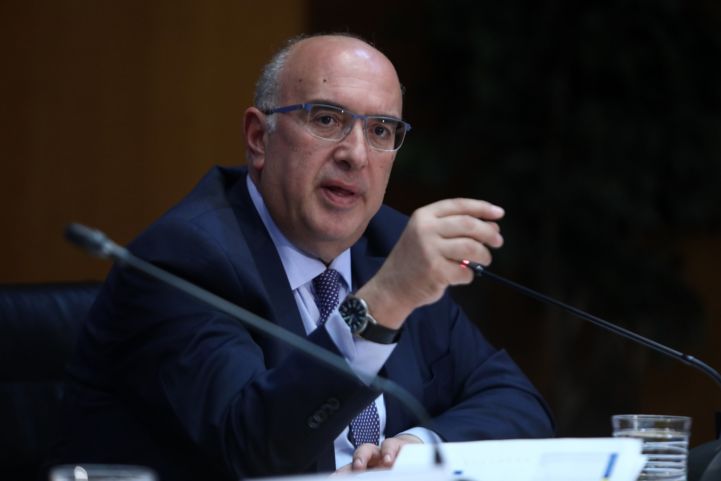 Greece's Deputy Minister of Transport, Mr. Michalis Papadopoulos, said "The Ministry Transport supported the initiative and submitted the proposal for Greece to establish a National EuroVelo Coordination Centre. Being part of the EuroVelo network is an important aspect of our strategy for the promotion of cycling tourism and sustainable transport in Greece. The next step is the extension of the EuroVelo cycling routes to other regions of the country".
Mrs. Sofia Zacharaki, Deputy Minister of Tourism, commented: "The first step for the coordinated and well-coordinated promotion of cycling tourism in our country has just been taken. The expansion of the EuroVelo international cycle paths in our country is a catalyst in the effort to enrich our tourism product, but also to redefine it on the basis of sustainability principles. The cooperation of all relevant agencies and the two Ministries for the creation of a National EuroVelo Coordination Centre in our country, demonstrates in practice the political will for strategic investment in new, sustainable forms of tourism that highlight the beauty of Greece, especially the Greek countryside, in the best possible way".
Three EuroVelo routes pass through Greece:
In Western Greece, EuroVelo 8 – Mediterranean Route (5,900 km) passes through the Greek regions of Epirus, Western Greece, Peloponnese and Attica.
From North to South, EuroVelo 11 – East Europe Route (6,000 km) travels through the regions of Central Macedonia, Thessaly, Central Greece and Attica.
Along the northern border with Bulgaria EuroVelo 13 – Iron Curtain Trail(10,400 km) visits Greece twice: from Promachonas in Serres to the countryside of Drama and from Kyprinos to Kastanies in Evros, along the Arda river. It therefore passes through the Regions of Central Macedonia and Eastern Macedonia and Thrace.