Back to all
News
Looking to promote your region as a cycling destination? Discover Vélo & Territoire's new guide on 'Developing cycling tourism in Territories'
Tuesday, November 23, 2021
A guide that offers simple definitions of key concepts, as well as useful technical knowledge to make cycling tourism accessible to areas that are just starting out in the field.
The guide "Développer le tourisme à vélo dans les territoires" (Developing cycling tourism in Territories) was launched to coincide with the French 'National Conference of Cycling Tourism 2021, organized last October by Vélo et Territoires, the National EuroVelo Coordination Center in France.
Besides offering a methodological toolkit for developing cycling tourism, the guide offers the latest figures on the positive impacts of developing this form of slow tourism in regions. In France, cycling tourism generated 4.2 billion euros in direct economic benefits and 34,000 jobs in2019. The commitment of local authorities is fundamental for the creation of the conditions that promote this way of travelling. In 2020, 1241 km of cycle lanes were launched, including 200km of EuroVelo routes, this represents significant progress, but more still must be done if France wants to reach its goal of bringing the country "to the forefront of the world's cycling tourism destinations". Engaging in the process of developing this kind of tourism can prove quite challenging for local authorities and that is why Vélo & Territorires with the support of Ademe took it upon themselves to publish the guide.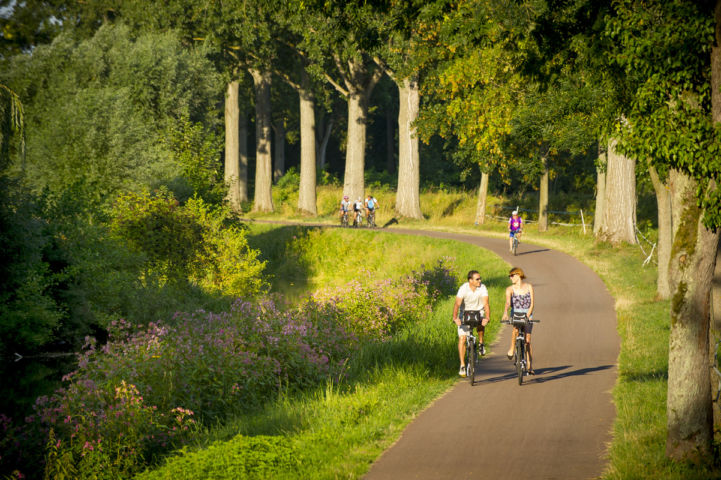 Local authorities will find key methodological tools, including the latest 2020 key figures of the impacts of cycling tourism in territories, to gradually begin the development of cycling infrastructure and make their region more attractive to tourists travelling by bike. Seven major points are to be remembered / will help local authorities achieve their goals.
Six steps to take action
The guide reviews the six key stages in developing cycling tourism in a region. Each of these include feedback and references to other publications produced by Vélo & Territoires or its partners.
1. Develop high quality infrastructures and assure their maintenance over the long term.
2. Make the destination accessible and promote cycle mobility in the region. Take ownership of the challenges of intermodality and use the bicycle as a mobility tool in a tourist destination.
3. Develop services for cycling tourists.
4. Communicate and promote your cycling destination by developing a unique communication strategy, but also by adopting the right digital and physical tools.
5. Diversify your local network and link it to broader governance. This step underlines the importance of combining infrastructure and tourism services, which are not always used to working together. The need to broaden the circle of stakeholders, is also mentioned.
6. Conduct a quantitative and qualitative assessment to monitor, measure and improve tourism development.
The guide also includes a selection of eleven best practices with concrete examples that act as sources of inspiration for other regions.
Read the original article by Myriam Bossard at velo-territoires.org: Vélo & Territoires divulgue le guide "Développer le tourisme à vélo dans les territoires"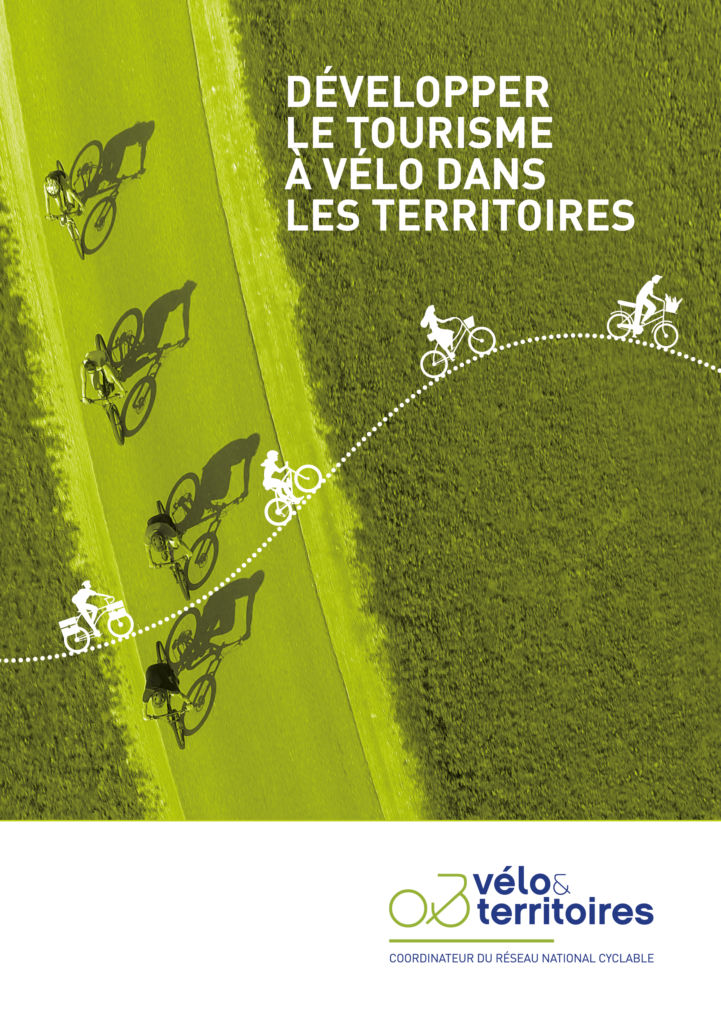 Images provided courtesy of: Velo & Territoires. ©Benjamin DÉAL