Back to all
News
A new way forward: Flanders updates its long distance cycling routes network
Tuesday, October 27, 2020
A brand new Coastal Route following the Belgian North Sea coast was officially opened in October. The route was the first of eight Flemish 'icon cycling routes', which are being created as part of a ongoing update that will benefit the four EuroVelo routes running through Flanders.
Between October 2020 and July 2021, Visit Flanders, the National EuroVelo Coordinator in Flanders, and the provincial tourism organisations are launching eight new long-distance cycling routes, which together will combine to form the Flanders Route (see schematic map at the end of the article). The themed routes are a selection of the most beautiful and safest routes of the official cycling network.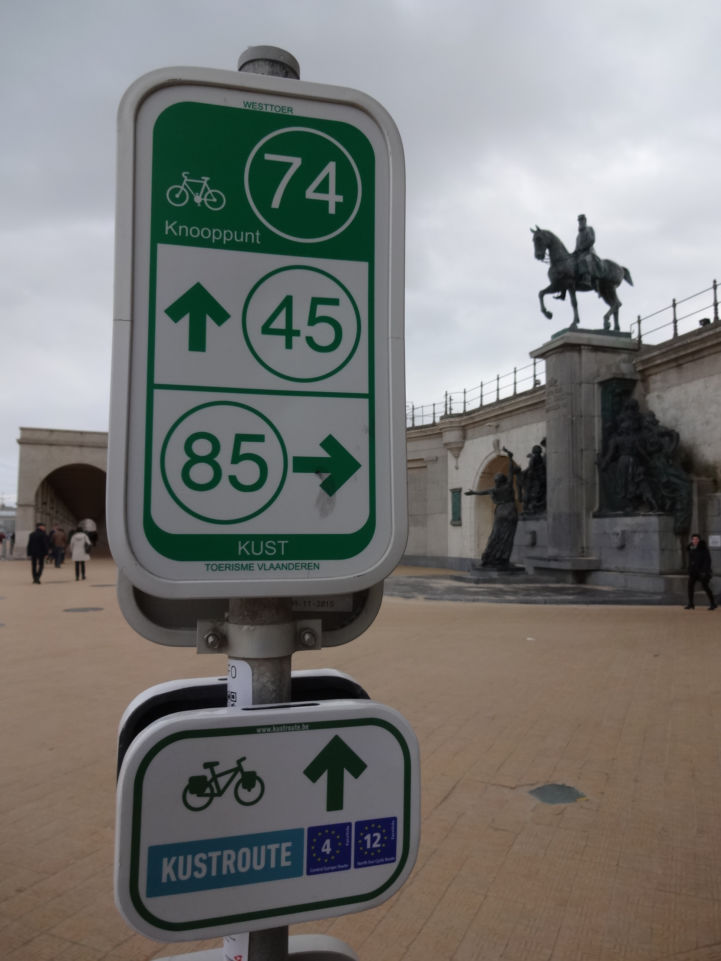 Great care has been taken to ensure that the start and end points are near public transport connections and that they link up to routes in neighbouring Wallonia, the Netherlands and France. The Coastal Route is part of EuroVelo 4 – Central Europe Route and EuroVelo 12 – North Sea Cycle Route. Elsewhere in Flanders, the Maas Route is the Flemish part of EuroVelo 19 – Meuse Cycle Route while the Hills Route will occasionally link up with EuroVelo 5 – Via Romea (Francigena).
The 93 km long Coastal Route is the first new icon cycling route to be launched in Flanders. It will replace both the nearly 20-year-old 'Coastal Cycling Route' in West Flanders and the former LF1 North Sea Cycling Route on the national level. This first icon route seamlessly connects to the Dutch Coastal Route and 'La Vélomaritime' in France, blurring the lines between the countries and ensuring that you can continue your cycling trip across Europe.
The realisation of the Coastal Route was made possible by the Interreg project, Eurocyclo, with financial support from the European Regional Development Fund and the Province of West Flanders. The project, with 29 partners in France, Flanders and Wallonia, centres on cycling in the border regions, including the creation of cross-border cycling networks and European long-distance routes.
The new Flemish icon cycling routes will replace the LF routes, which were created almost 30 years ago at the initiative of the cycling community and have always been maintained by volunteers. The signposts for the old LF routes will be gradually dismantled and will be completely gone by the start of spring 2021.
The new project 'Tourist and recreational cycling in Flanders 2020-2025' will ensure a continuation of the structured discussions between all Flemish cycling partners, knowledge and data sharing, the development of a portal website for cycling in Flanders, the release of uniform cycling guides, and communications with the public.