Back to all
News
A new National EuroVelo Coordination Centre established for Austria
Wednesday, June 29, 2022
We are very pleased to share the happy news from this year's EuroVelo General Meeting (EVGM) that Austria has upgraded from having a National EuroVelo Coordinator (NEC) to a National EuroVelo Coordination Centre (NECC). The new NECC for Austria is based on a memorandum of cooperation signed between the Austrian Energy Agency (AEA) and the NGO Radlobby Österreich (RLÖ).
The network of National EuroVelo Coordination Centres and Coordinators (NECC/Cs) is vitally important in ensuring the implementation, operation and quality assurance of EuroVelo on a national level. There are currently 23 NECC/Cs established in 23 European countries.
The different titles – Coordination Centre and Coordinator – refer to the maturity of the organisation. National EuroVelo Coordinators typically consist of one organisation often (but not always) one of the national cycling federations. Over time the Coordinator might incorporate representatives from public authorities, tourism boards, cycling organisations, public transport companies and other service providers in order to create a Coordination Centre. The exact composition will inevitably vary from country to country.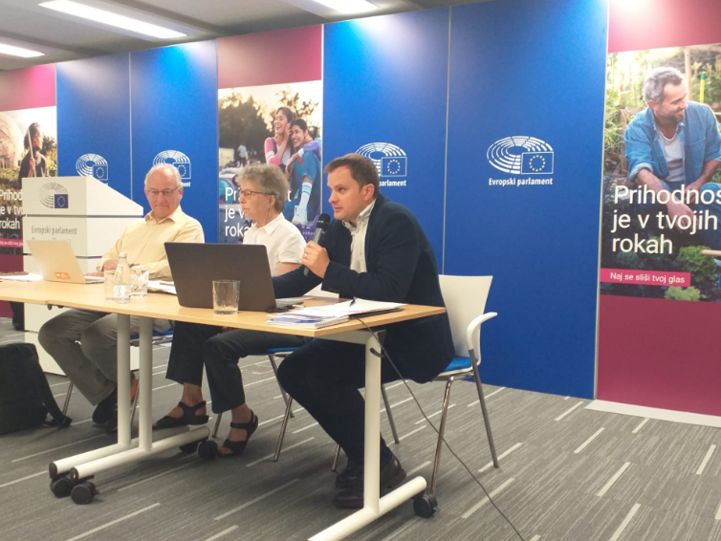 The Austrian Energy Agency (AEA) is a long-term contractor of the Federal Ministry for Climate Protection, Energy, Mobility, Innovation, Technology. The new NECC will coordinate its activities with the Federal Ministry for Agriculture Regions and Tourism, Radtouren Österreich (Bike tours in Austria) and various other relevant stakeholders.
Composition
During the EVGM, Mark Richter presented the links between the Federal Ministry of the Republic of Austria, klimaaktiv and the Austrian Energy Agency (AEA) and also explained the cooperation between AEA and the ECF member group Radlobby Österreich (RLÖ). There are now well-defined responsibilities with AEA bringing staff, contacts with regional and federal traffic administrations and political entities, and a sustainable financial basis; while RLÖ contributes experience and know-how in NECC-related activities connected to bicycle tourism and infrastructure, as well as contacts to other relevant stakeholders, particularly on the local level.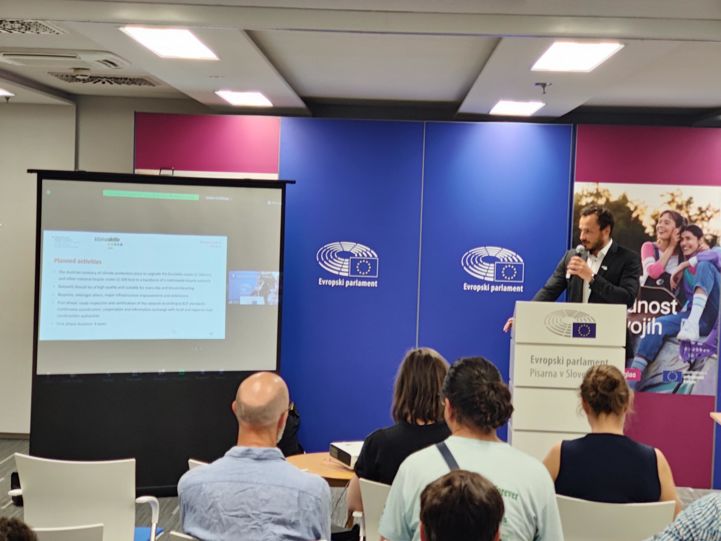 Planned activities
The Austrian ministry of climate protection plans to upgrade the EuroVelo routes in Austria (approximately 2,500km) and other national bicycle routes (1,500km) to a backbone of a nationwide bicycle network. The network should be of high quality and suitable for every day and leisure bicycling. The first phase will be to establish the current status of the network and priorities for investment by undertaking a route survey using the European Certification Standard.
EuroVelo routes
Five EuroVelo routes pass through Austria.
In Northern Austria, EuroVelo 6 – Atlantic Black Sea (4,450km) follows the Danube Cycle Path which is among the most beautiful in Europe, running almost entirely on dedicated bike paths beside the scenic river.
From North to South, EuroVelo 7 – Sun Route (7,700km) travels through beautiful towns like Linz and Salzburg and some of Europe's largest nature reserves.
On the Eastearn side of Austria, EuroVelo 9 – Baltic Adriatic (2,050km) connects wine regions, thermal spas and the cities of Vienna and Styria. From Vienna to Bad Radkersburg, EuroVelo 9 follows the exact route of the Thermal Spa Cycling Trail. After this, it follows a section of the renowned River Mur Cycling Trail and at Spielfeld it branches off south towards Maribor.
Along the border with the former Czechoslovakian Republic and Hungary, the Austrian section of EuroVelo 13 – Iron Curtain Trail (10,400km) offers a wide variety of landscapes, culture, food and history. It passes through the Federal States of Upper Austria, Lower Austria and then Burgenland which are amongst the flattest parts of Austria and therefore ideal for cycle touring.
Finally, EuroVelo 14 – Waters of Central Europe (1,125km) departs from Zell am See in Central Austria and heads east towards the Hungarian border town of Szentgotthard. The total length of EuroVelo 14 in Austria is 434km with an altitude of 1,348m.