Back to all
News
Over 200 EuroVelo Route Inspectors in 25 countries ready to assess the quality of cycle routes
Thursday, April 20, 2023
The European Certification Standard (ECS), ECF's methodology to assess the quality of cycling routes, is gaining more weight and reach in 2023 with the publication of a new leaflet and the 10th in-person training organised in Brussels, which brought the total number of EuroVelo Route Inspectors over 200, spanning 25 countries.
The European Certification Standard (ECS) is a unique and comprehensive methodology designed to assess the quality of EuroVelo and other cycle routes. This methodology, developed and improved by ECF for more than 10 years, consists of collecting data on infrastructure, services and communications using the dedicated ECS app. The survey enables a comprehensive assessment of the quality of cycle routes and helps stakeholders to understand development needs, plan further investments and improve information shared with end users. In addition, EuroVelo routes or significant sections can apply for certification and get more visibility on communication tools.
Cycle route quality and ECS
Ensuring the quality of cycle routes is essential for motivating cyclists to use them and offering a good travelling experience, which will encourage more people to use the bicycle. But understanding what quality exactly means can be challenging, and different types of cyclists will not have the same needs in terms of surface quality, acceptable levels of traffic or how often there should be a place to rest, eat or refill their bottles of water. ECS is a comprehensive methodology to assess the quality of long-distance cycle routes.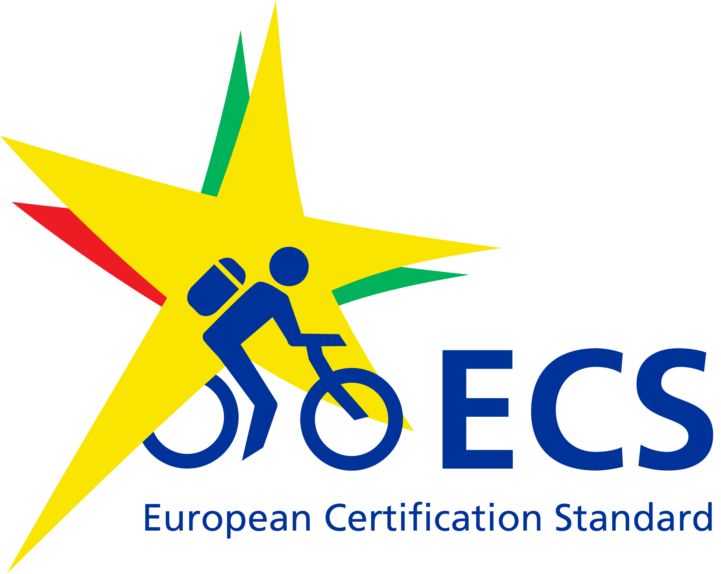 So, on what basis should cycle route managers set their targets in terms of route developments? Should a cycle route be entirely traffic-free even if that entails big investment costs to build separate cycle paths? Is it preferable to select an asphalted surface on a public road shared with cars, or a dirt track in a beautiful forest? How often should route panels be placed for an itinerary to be properly signed? How to make a mountainous cycle route attractive to various types of cyclists, or what number of services to aim for in sparsely populated areas?
The answers to these questions, and many others, depend of course on the context and the target groups that route operators wish to engage. But ECS, as a flexible methodology that was designed to be applicable across the wide variety of countries and situations visited by the EuroVelo network, provides clear guidelines and thresholds to follow to reach acceptable levels of quality for various types of cyclists. It can be applied to EuroVelo or other long-distance cycle routes.


Download the ECS Leaflet for more details on the applications and results of ECS. A summary of the methodology is available in the manual ECS Quality criteria for long-distance cycle routes.
EuroVelo Route Inspectors' Training in 2023
Since 2015, ECF organises annual training for individuals to become EuroVelo Route Inspectors. Only these trained Inspectors can apply the ECS methodology. This year, 15 participants from 11 countries, including Australia and Japan, gathered in Brussels to learn how to survey cycle routes using the ECS App and apply the ECS methodology on survey data. ECF can also organise additional training for those interested in hosting one in a different country.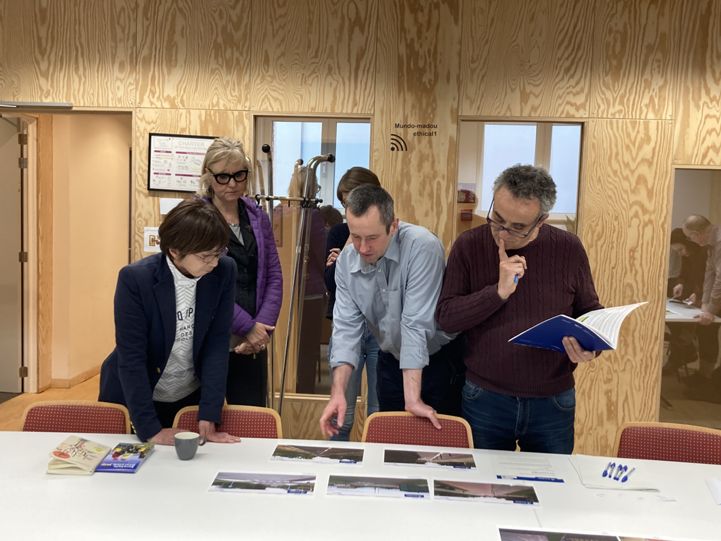 After one day of learning about the theory of the European Certification Standard and how the quality criteria are applied to a cycle route infrastructure, services and communications, participants went out cycling along EuroVelo 5 – Via Romea (Francigena) to get accustomed with the ECS app. Following the signs in two different regions (Flanders and Brussels), they were lucky as that day was the only sunny one of the week!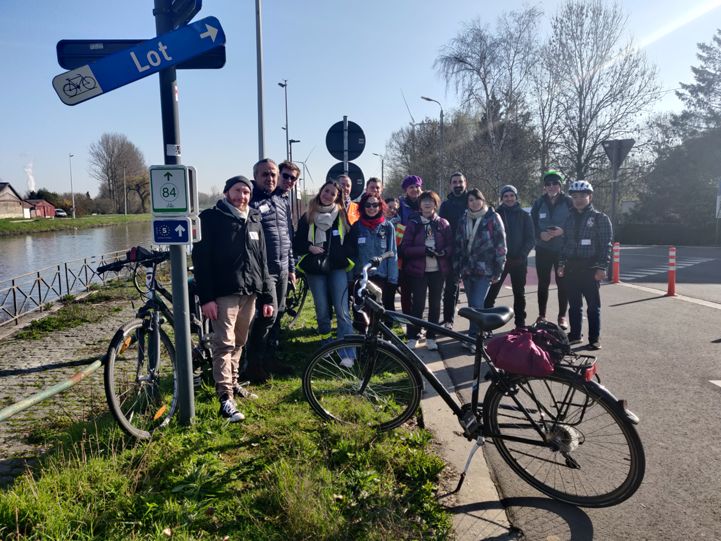 The training concluded with an intense afternoon during which participants could test their understanding of the ECS methodology and discuss the field trip together. They also learned how to navigate the EuroVelo backend to access their data and they were encouraged to express their needs in terms of data collection and assessment, to inspire future developments of the ECS. Finally, the new EuroVelo Route Inspectors celebrated their completion of the training course, and passing the bar of 200 Inspectors since 2015, with some Belgian chocolate!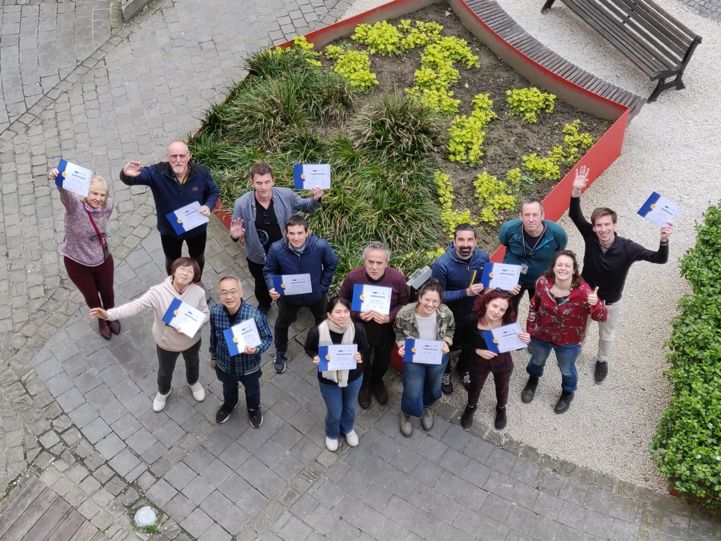 Interested in taking the EuroVelo Route Inspectors' training course? The next edition will be organised in April 2024. Get in touch with Florence Grégoire, EuroVelo and Projects Officer, at [email protected] to be contacted when registrations open.