Back to all
News
Far from the Madding Crowd: Cycling and Rural Development
Wednesday, February 10, 2021
Investments in cycling infrastructure need to be at the core of European rural development efforts. It is the most effective, green and economical solution to tackle insufficient connectivity within rural areas and with neighbouring destinations, such as urban centres.
Cycling for commuting and leisure does not have to be restricted to urban centres, and many everyday cyclists do not live in cities. Yet, in most countries, cycling in the countryside means giving up on dedicated cycling infrastructure and taking additional risks because of the higher speed limits for motorised vehicles. In this article, we look at the specificities of rural areas and how investing in cycle infrastructure there would bring benefits both to local communities and cycling tourists.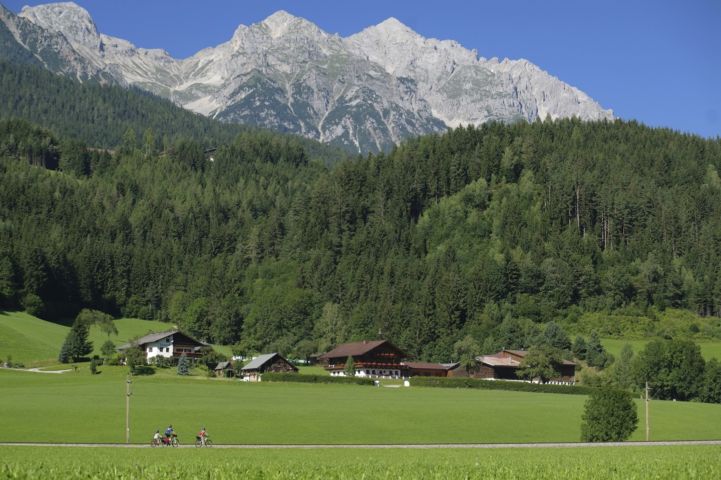 Increasing dependency on the car
In recent decades, people living in rural areas have become more and more dependent on their connections to larger urban centres due to sharp decreases in the quality and quantity of local services. Local institutions such as schools, associations, businesses, shops and other service providers are increasingly moving out of rural areas.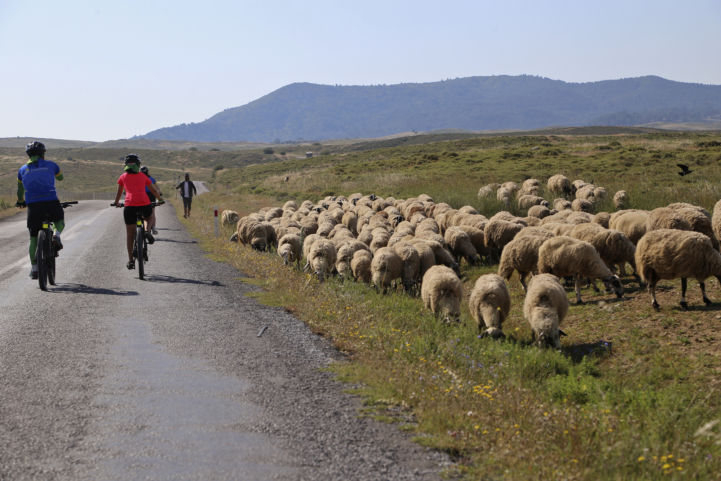 To access these services, and the jobs provided by them, the population living in rural areas has become increasingly reliant on using private cars for virtually all everyday tasks. This is partly due to declining public transport offers in many rural areas but also because the speeds and volumes of traffic on public roads act as a deterrent to using active modes of transport, such as cycling. According to an analysis of cyclists involved in road collisions in Great Britain, mortality rates are 2.7 times higher per mile cycled on a rural road than an urban one.
Consequently, those who cannot afford a car or are otherwise unable to use this transport mode are left behind. The car dependent society created through these developments is neither just nor in any way environmentally friendly. This is particularly disappointing when it is considered that between 50 and 63 % of all commutes in rural areas remain less than 5 km. Such distances offer high transformational potential towards the bicycle and the rising acceptance and popularity of e-bikes in many EU countries underscores this potential.
Furthermore, impacts of the climate crisis and the biodiversity crisis cannot be mentioned often enough. Their consequences will reach into all areas of human activity including how we travel.
Investing in cycle infrastructure as part of the solution
To increase the connectivity of rural areas, the European Cyclists' Federation (ECF) therefore advocates to improve local infrastructure through a combination of, first, improved bicycle infrastructure and reduced speeds limits; second, a re-introduction and expansion of public transport; and third, the consequent utilisation of the intermodal synergies between bicycling and public transport. This offers a more just, green, safe, healthy society with a higher overall quality of living.
Benefits for cycle tourism and the whole EU economy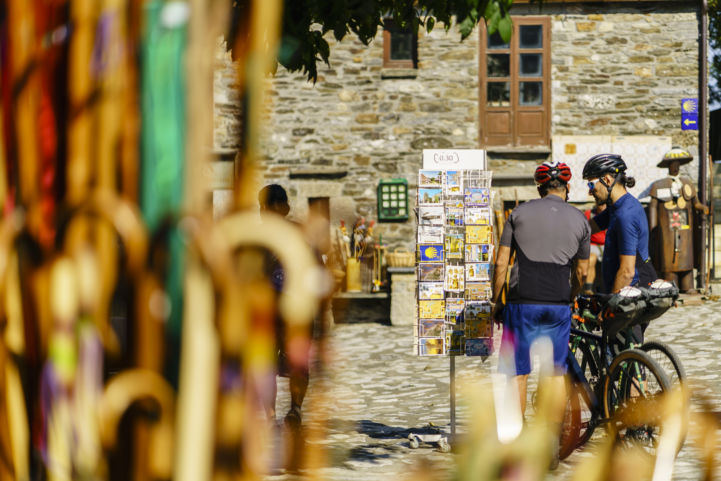 Cycling tourism offers great potential for rural areas to benefit economically and to create the sense of community between locals and tourists alike. In 2020, the cycling tourism sector in Europe, already estimated at 44 billion euros back in 2012 according to a study commissioned by the European Parliament, has seen numbers rise all over the continent. For instance, on some sections of the EuroVelo network in Hungary, the numbers of people cycling doubled last summer compared to 2019 figures. Data from Lower Austria shows that despite the special situation caused by the COVID-19 pandemic, there was actually an increase in overnight stays this summer primarily due to the cycle routes.
ECF is a partner in a few European projects that connect cycling and rural development. The BICIMUGI project, in particular, aims at developing cycling mobility for all in rural areas situated along EuroVelo 3 – Pilgrims Route in the French-Spanish transborder region. One of its main realisations will be the development and signing of local cycling networks connecting the villages to major towns and cities. And the ECO-CICLE project strives to promote cycling tourism in natural areas, one of its specific objectives being to encourage sustainable mobility beyond the strictly urban environment.
Investing in cycling tourism (e.g. through investing in cycling infrastructure) helps communities in rural areas to adapt to current and future environmental challenges through diversifying and increasing local incomes, creating a sense of community and increasing the connectivity of rural areas. At the same time, cycling tourism in combination with public transport offers significant potential to mitigate the environmental impact of the tourism sector overall.
Authors: Florence Grégoire, Jonathan Hirschhäuser, Ed Lancaster