Back to all
News
Going the last mile: cycling bridges gap to remote tourist destinations in Catalonia
Thursday, August 13, 2020
New solutions benefiting cycling tourism, developed under the Interreg "Last Mile" project, ensure visitors can travel the last stretch of their journey with sustainable means of transport in the Spanish region.
This summer, we have been actively encouraging cyclists to safely explore their local surroundings in the comfort of their saddles under #RestartCycleTourism. Our campaign page highlights plenty of cycling tourism initiatives in Europe to help you plan your bike-cations. Particularly, in Catalonia, several new actions have been taken to allow tourists to complete their journey off the beaten path.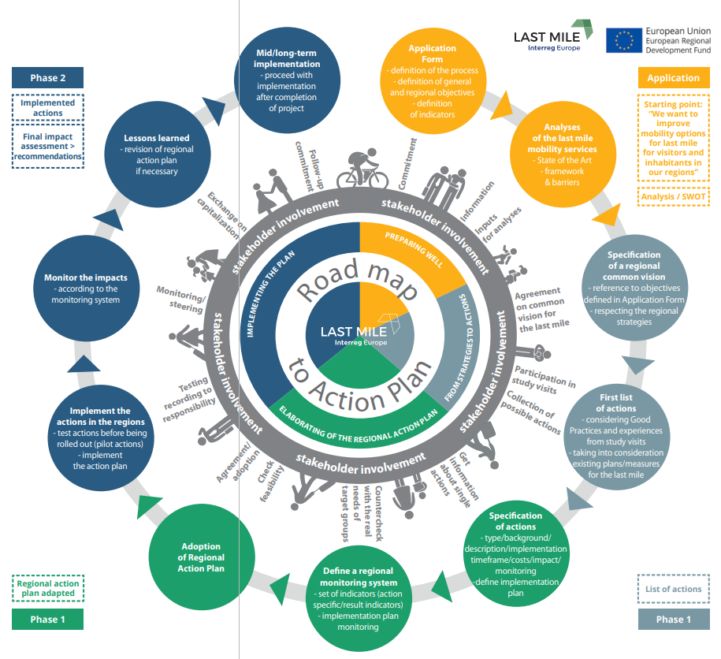 The starting point of many such journeys is usually in urban areas. However, upon arrival at local transport hubs (for instance, train stations), travellers often struggle to find sustainable transport connections to reach their remote destination. The "Last Mile" project, funded by the EU Interreg programme, brings a novel approach to improve transport accessibility by identifying and developing sustainable and flexible transport systems that take advantage of modes such as cycling to make the final leg of the journey. In such manner, visitors can travel the so-called 'last mile' of their travel chain while inhabitants of the local areas can exploit alternatives to the car for daily trips (the latter being similar to one of the purposes of EuroVelo cycling routes).
In this context, the Catalan Government decided to leverage cycling as a viable travel link that bridges the gap to remote tourist destinations. In the past, the region has strongly invested in cycling tourism and it is involved in the MEDCYCLETOUR project that aims to promote EuroVelo 8 – Mediterranean Route. In Autumn 2021, the region's capital will also play host to the EuroVelo and Cycling Tourism Conference.
As a partner in the "Last Mile" project, the Government's 'Ministry of Territory & Sustainability' implemented several actions to offer better accessibility for tourists and residents to hinterlands. We focus solely on those that benefit cycling tourism.
Implementation of a cycling route along the Lleida – La Pobla de Segur line: the main objective is to implement a bicycle route in parallel to the train line and to improve intermodality. The train operates a new on-demand stops system between Lleida and La Pobla de Segur to facilitate 'last mile trips'. The total route length is 125 km, of which 98 km can be cycled and the remaining 27 km covered by train. This action also improves signing and information panels for cyclists along the route and stations.
Implementation of the bicycle system "Bicibus" linked to bus services: once again, the purpose is to encourage intermodality, alongside reducing the use of private car, when travelling to natural heritage sites such as the remote Aigüestortes National Park region. Each bus carries an installed bicycle rack with capacity for 4 bicycles (with plans to increase it to 10 bicycles).
You can read the overall results of the "Last Mile" project in this brochure. Further information and resources can be found on the project website.
Cover photo: Copyright © Nassim Ali (Unsplash)
Author(s): Omer Malak