Back to all
News
Pro Velo, the Belgium National EuroVelo Coordination Centre, blows out its 30th candle!
Friday, October 21, 2022
To celebrate its anniversary, Pro Velo invited everyone, from beginners to experienced cyclists including anyone who might be interested in learning more, to (re)discover its activities in a festive atmosphere.
When the dream comes true
Pro Velo was founded in 1992 on the initiative of GRACQ and 't Greun Veloske, the forerunner of the Fietsersbond association. GRACQ and Fietsersbond represent respectively the French-speaking and the Flemish-speaking cyclists in Belgium.
From the outset, the association's vocation differed from that of its militant founding sisters: it positioned itself as an operator of cycling policy. The young team set out to develop services that would promote bicycle mobility – more respectful of people and the environment.
At that time, the few cyclists in Brussels and the Walloon cities had to show courage and persistence. Thirty years later, our cities are changing. The paradigm of the "all-car" has given way to calmer urban spaces and soft mobility for the benefit of the inhabitants and their quality of life.
What's more, in the face of the crises that our society is facing, the growing sedentary lifestyle, the climatic challenges or the constraints imposed over the last two years by the pandemic, the bicycle is proving to be a real tool of resilience.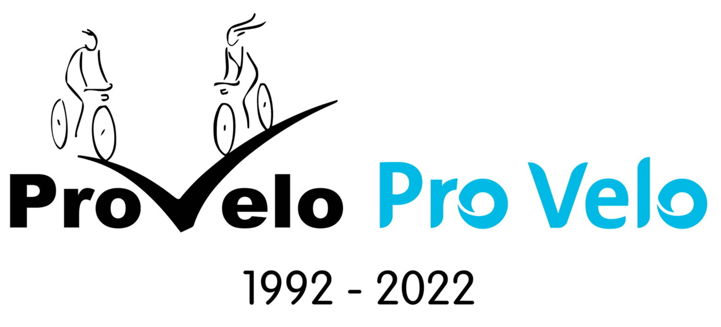 30 years of passion and expertise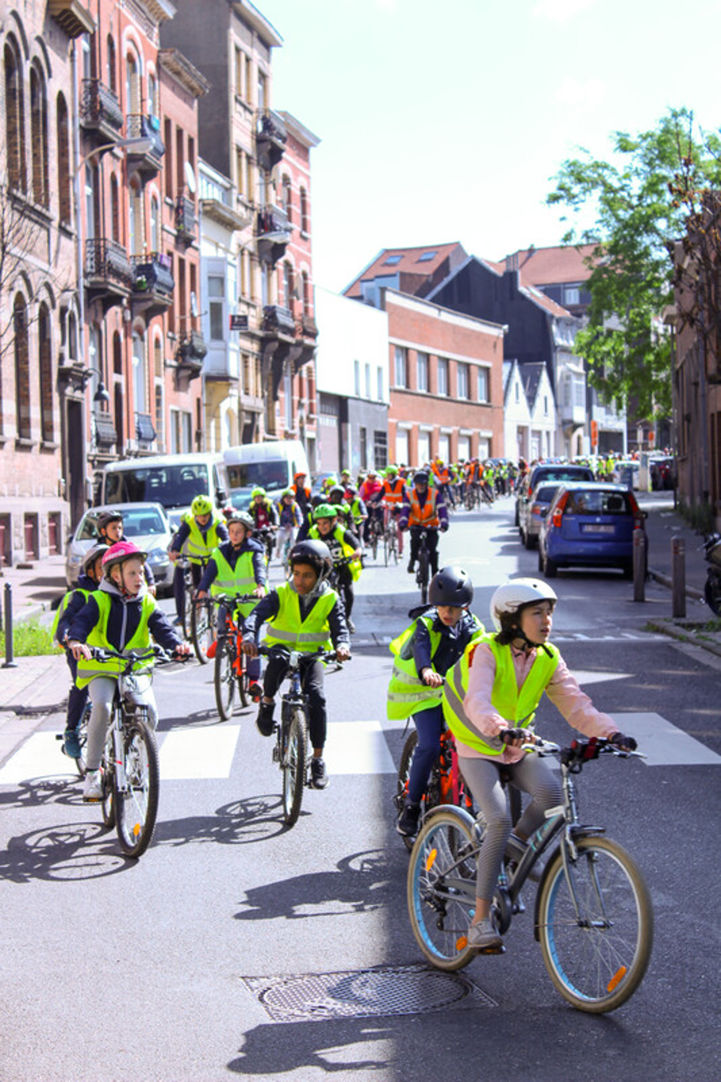 Today, more than 110 Pro Velo employees are working to make cycling accessible to everyone. Whether they collect two-wheelers, have travelled the world on their trusty bikes or "bike-taffy" every day, they have a genuine passion for cycling. A real driving force for the team which, combined with the experience gained in the field over the years, is bearing fruit.
Some key figures:
100: with the support of the Brussels and Walloon regions and the city of Antwerp, Pro Velo works with more than 100 municipalities in Belgium.
500,000: the number of children trained by Pro Velo in 30 years, many of whom have obtained the famous "Brevet du Cycliste", one of the association's flagship projects.
11%: the average annual growth in the number of cyclists observed by the association, during rush hour, in the Brussels-Capital Region since 2010.
More than 50,000: the number of visits recorded in 2021, for repairs, advice or the hire or purchase of a bicycle and equipment.
Pro Velo and EuroVelo, an obvious partnership
Pro Velo started to take an interest in cycling tourism very early on with the creation of guided tours in Brussels in the early 1990s. Since then, the focus has broadened with missions such as the development of cycle tourism routes in Brussels and Wallonia, the definition of node networks for the Province of Liège, the definition of signposting plans for EuroVelo 3 – Pilgrims Route and EuroVelo 5 – Via Romea (Francigena), and the carrying out of studies on resting areas along the routes in Wallonia.
In 2018, Pro Velo became the National EuroVelo Coordinator for the two French-speaking regions in Belgium and became even more professional in supporting public authorities in their cycling tourism policies, developing the "Bienvenue vélo" and "Bike Friendly" labels in Wallonia and Brussels, as well as promoting EuroVelo routes to the general public. In 2020, Pro Velo launched a new concept called "Bike talks" which aims to encourage and accompany new bike travellers to organise their very first bike trip in Belgium. Every year Pro Velo innovates and tests new activities in order to adapt to this rapidly developing and changing sector. In consequence, Pro Velo upgraded to a National EuroVelo Coordination Centre for the whole country including the third Belgian region Flanders in 2021.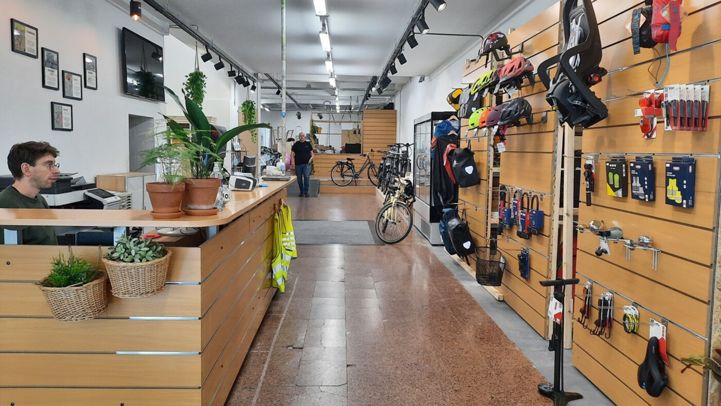 Pro Velo even developed a specific website with a lot of practical information about the five EuroVelo routes which cross Belgium: EuroVelo 3, 4, 5, 12 and 19. Altogether, it is more than 1,000km of EuroVelo routes including 200km of EuroVelo 5 developed and signed with EuroVelo panels. You can find on their website all the necessary info to visit Belgium on your bike in English, Flemish and French. The team responsible for cycling tourism and events now consists of five employees: Fanny, Thomas, Charlotte, Laura and Marie. Marie is even part of the EuroVelo Council which is the advisory body for the ECF in the implementation and operation of EuroVelo.
In the saddle for - at least - the next 30 years
Whether it is for individuals, companies and organisations or public authorities, all of Pro Velo's activities are geared towards the same goal: to accompany (new) cyclists along their journey. Learning to ride a bike at any age, gaining confidence and autonomy, testing and adopting the practice on a daily basis and, in turn, passing on the passion to ride a bike to those around them. Moreover, Pro Velo is organising a webinar on the latest trends and key figures of cycling tourism on 22 (in French) and 29 November (in Flemish and English). "Tourism on Bike" aims to present great bike tourism projects in Belgium and in Europe in order to inspire more to come. Click here if you would like to read the agenda and register.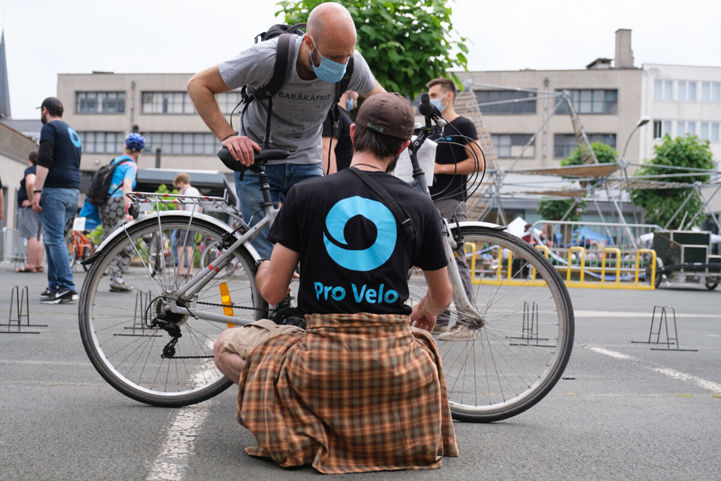 Although real progress has been made, there is still a lot of work to be done to make Belgium an exemplary territory for cycling. In the coming years, Pro Velo aims to increase its impact by developing new collaborative dynamics with local actors, focusing on the transmission of its expertise. In this way, the association intends to respond to the growing demand for cycling services, but also to develop cycling in areas where cycling is still very little used.
Dring Drink: last summer, Pro Velo marked the occasion!
30 years is something to celebrate! From June to September, Pro Velo invited everyone to (re)discover its activities by organising free "Dring Drink" events in Brussels and Wallonia. Concerts, guided rides, competitions, activities for the whole family took place in Liège, Mons, Gembloux, Namur, Ottignies, Louvain-la-Neuve and Brussels.

The festivities came to a close with a special event in Brussels dedicated to Pro Velo's employees and partners. On 13 October, we had the chance to take part to a conference with inspiring presentations held by Melissa Bruntlett, a famous writer and adviser on mobility, and Luc Schuiten, a Belgian comic book writer with an education background in architecture. The Mobility Ministers in Brussels and Wallonia were present, too, and renewed their support of Pro Velo's work.
Happy birthday Pro Velo, we wish you a long and successful life bringing more people on their bikes in Belgium!
Author(s): Alexandra Fournier
All pictures credits: Pro Velo